How to Keep Your Personal Information Private & Stay Safe on Social Media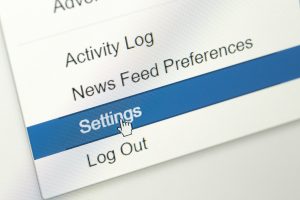 Phony sweepstakes and lottery winners. Counterfeit prescription drugs. Tech support scams. Imposters. Romance scams. Senior citizens are popular targets of cybercriminals, who utilize these and other scams to take advantage of the elderly. About 5% fall victim to a scam every year, a number that is on the rise.
Consumer Protection Director Jody Gillespie, with the South Dakota Attorney General's Office, does her best to educate seniors about common scams and prevent them from falling prey.
Use Privacy Settings to Lock Down Personal Information
One of the main areas in which seniors are victimized is through social media. Cybercriminals on the hunt for personal information often find a veritable treasure trove online; many senior citizens embrace technological platforms without having a solid understanding of how they work — or what they should do to keep their private information secure.
"Scammers are better at what they're doing, and they use social media to their advantage," Jody said during a recent presentation at the Rapid City library. The event, sponsored by Senior Companions of South Dakota, was geared toward older adults 60+. "They know who you are and what you're doing. Anything you put out there, they're going to use against you."
The best way to protect yourself is by utilizing privacy settings to button up your information. They give you control over who has access to your account and what they can see and share, protecting your content from strangers who might be intent on mischief.
"There are privacy settings on every social media app," Jody said. "They are already predetermined, and they change constantly."
Even those who pride themselves for being on top of managing their privacy settings may not realize those settings often differ not only by platform, but by how — and where — the accounts are accessed.
"There are often different privacy settings for desktop versus mobile app," Jody warned.
How to Keep Social Media Accounts Secure
If you think social media is primarily a domain for younger individuals, guess again. According to Pew Research, 69% of adults aged 50 to 64, and 40% of those over the age of 65, used some sort of social media in 2019. Those numbers only increased during the pandemic, when social isolation drove many seniors to turn to technology to keep in touch with friends and loved ones.
To help educate seniors new to social media, the South Dakota Attorney General's office, in conjunction with Dakota State University in Madison, developed a series of informational brochures containing detailed instructions. In addition to showing you how to set up your accounts and adjust your settings, these "smart cards" share tips for the most popular social media sites used by seniors. For step-by-step instructions, visit the South Dakota Consumer Protection website. Suggestions include:
Read last week's post on The Exchange for additional cybersecurity tips Jody shared during the Rapid City event.
For more tips on staying safe, check out these 8 Things Not to Do to Avoid Becoming a Cybercrime Statistic. And remember, even the most vigilant occasionally fall for a scam. If your account has been hacked, follow these four important steps to prevent further damage.
All information for this article was provided by the Consumer Protection Division of the South Dakota Attorney General's Office.