Kuchen Remains King, But Pizza Reigns Supreme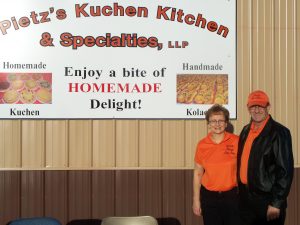 In 2010, Roger and Lori Pietz were selling homemade kuchen out of their basement. More than a decade later, their business has long since outgrown the family home … and their product lineup has expanded to include other tasty South Dakota favorites.  
The Pietz's graced the cover of Golden West's Horizons newsletter in January 2010. At the time, their business wasn't quite two years old and they were still learning the ropes. Eleven years and approximately 225,000 kuchen later, a lot has changed.  
"Our business has grown a lot since 2010," Lori says. "When we did the interview back then, it was in the basement of our home. Since then, we've moved to a building along Highway 25 in Scotland. We remodeled it, added a commercial kitchen, and moved in in 2011."  
From Basement to Commercial Kitchen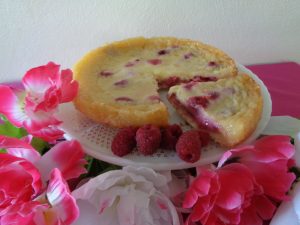 One thing that hasn't changed is the demand for their kuchen. The official state dessert of South Dakota has a lot of hardcore fans. Even a global pandemic did nothing to slow demand; they churn out between 1,500 and 2,000 kuchen a month and deliver to around 60 stores across the state.  
"We have always been very, very busy," Roger says. "We've had a hard time keeping our heads above water. It's like trying to tape a lid on the can because it's trying to explode all the time. When COVID hit, business got even better. I don't know how it could have, but it did. It just overwhelmed us; we were making so much product. We've been very fortunate through this whole situation."  
Family, Employees Pitch In  
The Pietz's employ two full-time workers, several part-timers, and are aided by their grandchildren. Their sons help with marketing and product development. It truly is a family business … and Roger believes that makes all the difference. 
"We have very good people working for us," he says. "They all know how to do the product from start to finish and know what we want." 
Lori adds, "It's a great time with the grandkids and a good learning experience as far as what a good work ethic involves. They like that they get to eat their work!" 
Pizza Outpaces Kuchen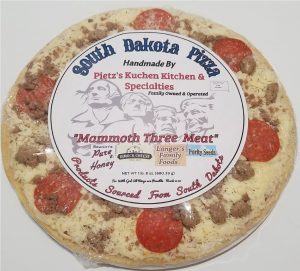 Another major change that has occurred since our initial interview is an expanded product lineup. Pietz's Kuchen Kitchen & Specialties has put a lot more emphasis on the "specialties" part of their name in recent years. Kuchen remains their signature product, but it's no longer their top seller. That claim goes to their South Dakota Pizza, launched in 2019.  
 "We sell 2,500 to 3,000 pizzas a month," Roger says. "A lot of companies out there make pizza, but we're not that. This particular pizza is a niche product. You won't find another pizza in South Dakota like we're making. I don't know if you can find one across the nation with what we've got in it. It's totally different and very good!" 
Pizzas Feature Local Ingredients 
What sets the Pietz's pizza apart is the commitment to quality and locally sourced ingredients. Like all their products, each pizza is handmade from scratch. It contains no additives and uses honey for the sweetening instead of sugar.  
"It's called South Dakota Pizza because we try to source only products from South Dakota," explains Lori. "We use Dimock cheese, Brandt's honey out of Yankton. We use flaxseed in our crust, and that's from Purity Seeds in Raymond. The seasoning blend we use is from Langer's Family Foods in Gettysburg, and pizzas with ham we get from Wyshbone Market in Huron."  
Each pizza has a unique name that reflects South Dakota, such as Prairie Pepperoni, Mammoth Three Meat, and Homesteader Supreme. They even sell a couple of breakfast pizzas, the Dakota Westerner and Sunrise Sausage, Egg & Barnyard Bacon.  
With 16 varieties of kuchen and 13 flavors of pizza, you might think the Pietz's wouldn't have room for any more products … but guess again! They also sell Czech pastries called kolaches and meat rolls similar to runza or bierock.   
And they aren't done tinkering in the kitchen quite yet. 
Little Pastry Expected to be a Big Seller 
One upcoming product has Roger and Lori — and fans of their original kuchen — especially excited. When a number of stores requested handheld kuchen, they started experimenting with a miniature version they call kuchenette. They will come six to a pack and feature their top flavors, including a traditional prune.  
"Everybody can have their favorite!" Lori says.  
The Pietz's are still working out logistical issues so kuchenettes aren't available quite yet, but expect them in the near future. In the meantime, there's no shortage of other tasty treats in which to indulge. 
Despite the growth, there's one more thing that hasn't changed about the business. 
"We still follow our motto, 'enjoy a bite of homemade delight,'" Lori says. "We want our customers to know everything is still made in a homemade fashion!"