Partner Up with a Podcast
From finances and mysteries to business strategies and health, the topics available via podcasts offer education and entertainment.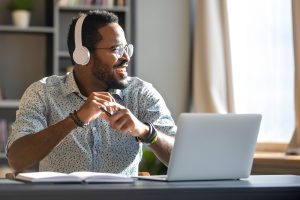 "Being a lifelong learner" is often one of the mantras successful people attribute to their achievements. And now, access to millions of talk radio episodes via "podcasts" is making that learning process available 24/7.
If you are unfamiliar with podcasts, they are best described as a series of digital audio files a user can download and listen to whenever and wherever they want. Think of it like pre-recorded radio with the benefit being that you can pick the content and topic for your playlist.
Millions of Options
According to PodcastHosting.org, as of January 2023 over 2 million podcasts with some 48 million episodes exist. And, about 55% of the U.S. population – 155 million people – have listened to a podcast. In fact, 37% of the U.S. population say they listen to podcasts at least monthly, while 24% listen to podcasts weekly.
Listening to podcasts at home or while driving tends to be most common, and PodcastHosting.org reports that comedy, education and news are the most popular podcast genres.
Why are people tuning in? The reasons for podcast popularity appear to be as varied as the array of podcasts available. According to data collected by Listennotes.com – a podcast search engine, podcast users shared a myriad of reasons they like podcasts. Some indicated that podcasts fostered creativity, empowerment and inspiration. Others suggested that podcasts aid in education, teaching employees, becoming more efficient or staying informed about current events. Enhancing relationships and well-being, minimizing loneliness, and to have fun and laugh were other reasons cited for seeking out podcasts.
Find your favorite 
With easy access to podcasts from a smart phone, laptop or wi-fi enabled vehicle or TV, and most programming being free to download, are you ready to find a podcast that piques your interests?
The first step in finding a podcast is to use a search engine, such as the Apple podcast app on iPhones, the Google podcast app on Android phones, or a website like Listen Notes. Once the search engine is open, put in a topic you are interested in. For example, you might search Health, Cooking, Finance, Agriculture or Mystery.
Within South Dakota, some popular podcasts include: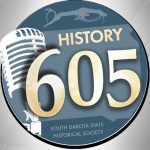 History 605 – Hosted by South Dakota's State Historian Ben Jones who visits with guests about their books, museum exhibits and historic sites in the state and region.
Working Cows – Hosted by South Dakota rancher – and minister – Clay Conry who visits with agriculturists from around the country to help cattle producers maximize the effectiveness of their operations and the joy their family receives from the ranch lifestyle.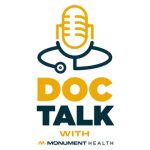 DocTalk – Hosted by Monument Health, this podcast features conversations with doctors offering insights on various health issues.
Golden West does not endorse any product or service it does not sell.
Sources: PodcastHosting.org, Listennotes.com