Attorney General's Office Takes Steps to Protect Seniors from Scams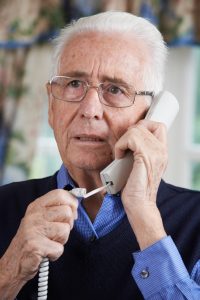 Anybody can fall victim to cybercrime, but senior citizens are especially vulnerable. Scammers target older adults because they tend to have higher incomes or savings and are less tech-savvy. To help combat this, Senior Companions of South Dakota sponsors educational seminars to inform seniors about popular scams and teach them how to avoid becoming another statistic.  
The timing of these efforts is ideal. Like almost everything else these days, cybercrime is on the rise. The Federal Bureau of Investigation (FBI) reports a 7% increase in 2021 to $6.9 billion lost to scams — and seniors account for a disproportionate amount of that figure.  
Consumer Protection Division Has Resources for Seniors
According to the FBI, seniors — people aged 60 and over — were on the hook for significantly more money than younger people. They lost $1.68 billion last year versus $431 million for people aged 20-29. Seniors lose an average of $500 or more per scam, with romance scams responsible for the largest losses — a whopping $10,000 average for people aged 70-79. The Beatles were right after all: money can't buy you love.  
Consumer Protection Director Jody Gillespie, with the South Dakota Attorney General's Office, sees firsthand the frustrations seniors across the state face and is committed to helping the vulnerable.  
"We have agreements with Dakota State University in Madison to help with cybersecurity," Jody said during a recent Senior Companions-sponsored event at the Rapid City Public Library. "I asked them to put something together to help people better protect themselves."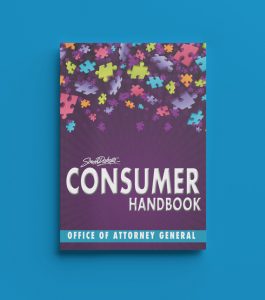 That something is a series of "smart cards" — informational brochures on topics ranging from creating strong passwords to online safety for popular mobile and desktop apps such as Facebook, Instagram, and TikTok. There are about two dozen smart cards available for download on the Resources page of the South Dakota Consumer Protection website, all written so they are easy to understand for those who don't live and breathe the latest technology.  
"The students did it step-by-step with pictures and images, so you know exactly where you're at and what you need to change," Jody continued. "We have the students look at these every six months to make sure that Facebook or any of the other entities haven't changed their privacy settings." 
FCC Initiative Aims to Reduce Robocalls
The scams event in Rapid City was divided into sections covering the more prevalent dangers seniors are facing in South Dakota and across the country. The first topic centered on illegal spoofing (disguising a call to make it look like it's coming from a trusted source) and robocalls (prerecorded messages rather than live callers).  
Tracking down where these calls originate is a tedious process; maps of incoming calls are so intricate, they resemble a spider web. Jody discussed the Federal Communication Commission's (FCC) attempts to combat unwanted calls through an initiative named SHAKEN/STIR.  
"SHAKEN/STIR technology is supposed to narrow down those calls," Jody explained. "When those calls come in from another country, they have to be able to have a way to get into our telecommunications infrastructure in the United States. If this number that's showing up here is not a true number and can't be verified, it's bounced and relayed back to that country." 
The FCC had stipulated that all voice service providers have SHAKEN/STIR technology in place by June 30, 2022. Golden West was in compliance before the deadline. While the system isn't perfect, it provides another tool in the fight against the so-called bad actors responsible for illegal spoofing.  
The Dark Web: A Gathering Place for Illegal Activities
To understand why scammers are so interested in obtaining your personal information, look no further than the dark web. This is the hidden part of the internet that can only be accessed through a specialized web browser. The dark web allows private networks to communicate and conduct business anonymously, making it attractive to criminals conducting illicit transactions.  There, they can turn around and sell your illegally obtained personal information to anybody willing to pay the price.
"Once you've been hacked or involved in a data breach where they've taken your social security number, date of birth, those types of things, that's all out on the dark web," Jody said. "You could go and buy that stuff for just a pittance now."  
Jody's office has purchased lists containing South Dakota consumers' information from the dark web and sent out notices to those affected, warning them to take steps to secure their personal information. Her best advice to prevent your information from appearing on the dark web is to check your credit reports frequently.  
"Everybody should run a credit report at least once a year to make sure somebody hasn't stolen your information," Jody said. "You're going to see any lines of credit that have been opened up under your Social Security number for the last 7-10 years. Make sure everything that's listed there is truly yours."  
Additional topics Jody covered will be included in next week's article on The Exchange.