'Wiring' Money in the 21st Century
Sending somebody money years ago involved checkbooks and the postal service, or in a pinch, a wire transfer service like Western Union. Today, there are plenty of secure options available — all you need is an internet or Wi-Fi connection and cash in your account.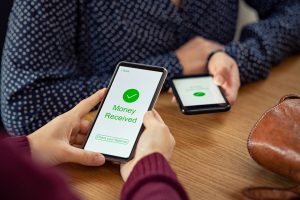 Your platform of choice will depend on who you are sending money to and where that person lives. Other factors, such as fees, can also play a role in your decision. Popular mobile options include PayPal, Venmo, Google Pay, and Apple Pay Cash. While convenient and easy to use, they require the sender to set up an account in order to transfer money, and certain transactions are subject to fees. Alternatively, many local banks offer online banking options that allow you to do the same. 
Hometown Banking Offers Local Service 
If you want to support your local community, most financial institutions offer mobile banking apps. These allow you to deposit checks, transfer funds between your accounts, pay bills, and send money to other people, even to those who bank elsewhere. 

First Interstate Bank, for example, allows account holders to pay other people (POP) electronically with POPMoney, a service that is included with free basic internet banking. Customers can send money to a mobile phone or email, and once the receiver accepts the deposit, it is funded in three days. Customers who meet certain criteria can opt for one-day deposits. Unlike the other popular mobile apps, there are no fees at all for using POPMoney. 
Laurel Venhuizen, retail manager for the New Underwood branch of First Interstate Bank, explains the benefits of using POPMoney. 
"You can control when and if transfers go through, set up recurring transfers, and send money to other people without knowing their account information. If you do have that account information, the receiver doesn't need to go in and accept the transfer for the funds to go through," she says. "You can also request money from other people." 
Perhaps the biggest draw to using your hometown bank rather than one of the popular mobile apps is the specialized service you are assured of receiving.  
"If there are issues, you have a local person you can call," Laurel says. "You're not sitting online for half an hour with a call center who knows where." 
Other Online Money Transfer Options 
Several national companies also offer online payment options. Popular choices for transferring money to friends and family include: 
PayPal. Established in 1998, PayPal is the oldest — and most widely used — smartphone app for sending money. It's easy to use and allows you to send up to $10,000 in a single transaction. Transfers are free if you use your linked bank account and 2.9% plus 30 cents of the total amount sent when using a credit or debit card. PayPal can be used to send money overseas and works with over 100 international currencies. It is especially popular with consumers making online purchases and small business owners who utilize it as a payment method. Withdrawals are available in one to three business days.  
Venmo. Venmo is a mobile-only social payment service owned by PayPal. It's so commonplace today, its name has turned into a verb ("Venmo me!"). Users can share money and make payments with friends, family members, and some businesses, making it a great tool for splitting bills such as utilities, rent, and meals. There is no charge on transfers using a Venmo balance, bank account, or debit card; credit cards have a 3% fee. You have a weekly limit of $2,999.99 for sending funds through Venmo and an additional $2,000 for authorized merchant payments. Most withdrawals are available in one business day and instant transfers can be made with a 1% fee.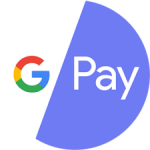 Google Pay. Google Pay was created in 2018 when Google Wallet and Android Pay merged. It is fully integrated with other Google services like Gmail and Android Messages, giving you the ability to request and send money via email and text. Google Home users can even use voice commands to send money through their smart speakers. There is a $10,000 transaction limit and no charge for using debit cards or making bank transfers. Credit cards are subject to a 2.9% fee. Google Pay has the added ability of storing loyalty and gift cards and can be used to make contact-free payments. Funds are available in one to three business days.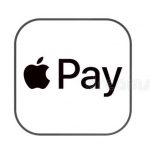 Apply Pay Cash. Apple Pay Cash is standard on all iPhones equipped with iOS 11.2 and higher. Like the Google app, Apple Pay Cash is integrated with iOS services, allowing you to send and receive money through the Messages app. You can transfer up to $10,000, with money available in one to three business days. Bank transfers and debit cards are free; there is a 3% fee when using a credit card. Because Apple Pay Cash is only compatible with iOS, you're unable to send money to people with Android apps.
Golden West does not endorse any product or service it does not provide.
Sources: Some information for this article was provided by online articles from Digital Trends, Investopedia, PayPal, Venmo, and Credit Karma.