Short-dial numbers reach universal connections quickly
Decades ago, a person could dial the last four digits of a phone number to call someone in their same three-digit exchange. Just last year all calls in South Dakota require dialing 10 digits.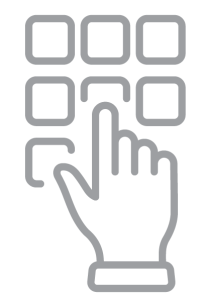 There are still some calls for which you only need to dial three numbers. Short-dial numbers use a short-digit sequence to reach specific telephone numbers, usually universal.
The first and most widely known short-dial number is 911. There are other numbers in addition to 911 that can assist you. Here are the current short-dial numbers you can dial from your Golden West landline. Most of these numbers have been assigned by the Federal Communications Commission (FCC). Many of these resources are available online now, as well.
211 – Community Services
Call this number for questions about and quick access to health and human services, like human trafficking, disaster assistance, mental health, food, housing, utilities, and social service organizations. For more information, go to 211.org or helplinecenter.org. The 211 Helpline mobile app is also available for download on Apple or Google.
311 – Non-Emergency Services
311 provides non-emergency services. While it is available in many larger U.S. and Canadian communities, it does not work in South Dakota.
411 – Directory Assistance
411 provides directory assistance or local information, such as numbers or directions. With the rise of the internet and cell phones, and the resulting fall of payphones, the use of this service has declined. There may be a fee collected for calls. Every Golden West phone subscriber can make two directory assistance calls per month before being charged.
511 – Traffic Information
You can call from most landline and cell phones for road and weather information that's relevant to your location. For more information, go to sd511.org. The SDDOT 511 mobile app is also available for download on Apple or Google.
611 – Telephone Service
Repair & Internet Help Desk As a Golden West member, you can call from your landline to report any problems with your telephone, cable, or internet service. If you call from your cell phone, you'll be redirected to your cell phone company.
711 – Relay for the Deaf
Anyone who calls this number will be connected to a Telephone Relay Service (TRS), which allows those hard of hearing or with a speech disorder to place calls to a text telephone or other device. Go to relaysd.com
in South Dakota for more information.
777 – Golden West offers its phone subscribers a unique short-dial number to reach customer service. It is not universal.
811 – Underground Public Utility Location
Also known as Call Before You Dig or SD One Call, this free and easy service gets your utility lines marked and helps protect you. Call 811 to know what's below, or go to call811.com for nationwide assistance or visit sdonecall.com in South Dakota.
911 – Emergency Services
911 is the number to access all emergency services, including police, fire, and emergency medical services.
988 – Suicide & Crisis Lifeline
You can call, text, or chat 988 and be connected to trained counselors who can help. Go to 988lifeline.org for more information.