Local Working Cows podcast helps cattle producers maximize their operations
When Miranda Conry can't find her husband, Clay, she knows it's time to round up their four children and get them to quiet down so Clay can complete his recordings.
"I'm usually out hunting for good acoustics, so I've recorded in some weird places. I've recorded in the back of my bale-bed pickup, our camper, our bedroom closet, and other spots in the house where sound won't bounce around," Clay shares. "The internet is never a problem, just finding a quiet spot with our full household is."
Clay Conry and his family produce a podcast reflecting their lifestyle in the countryside of Mud Butte. Clay's Working Cows podcast is currently downloaded between 30,000 and 40,000 times each month. The podcast was downloaded more than half a million times in 2022 alone. It addresses how ranchers are aging, and the youth aren't coming back to the ranch at the rate they once did.
"Today's generation views ranching as an ample amount of physical labor with not much of a return," Clay says. "Through this authentic podcast, we find the most profitable ways for the agricultural and ranching lifestyle."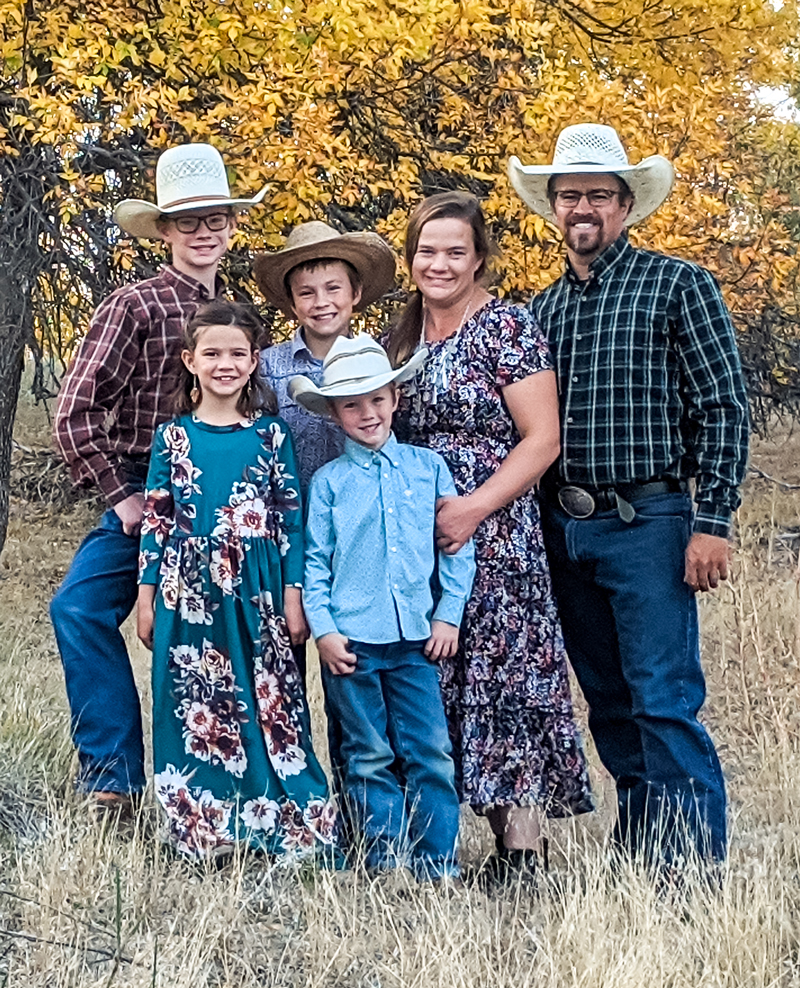 Impactful Measures Starting to Show  
Clay covers a multitude of topics in his podcast episodes, with an average episode receiving 4,000 to 6,000 downloads within 30 days of release. Topics covered include the risks in agriculture, managing feed costs, the cattle market, stock prices, business structure, goals and finding a faith-, family-, and work-life balance.
"This podcast is beginning to make a real impact financially for my family," Clay states.
This can be seen through the thousands of downloads he's received on audio platforms, including his 75th and 100th milestone episodes on YouTube. The most-downloaded, episode, Ep. 196 – Steve Campbell – Remineralizing Cattle with Salt, has over 10,000 downloads.
Working Cows launched in November 2017, but Clay would say it all began before that time. Growing up in Belle Fourche, Clay didn't enjoy ranching. To make it more appealing for his children, Clay does his best to portray a positive image of the ranching lifestyle.
"If they don't want to go along or do something, I don't force them to come along," Clay says.
"Unless it's fencing, of course," Miranda chimes in with a smile.
Planting the Seed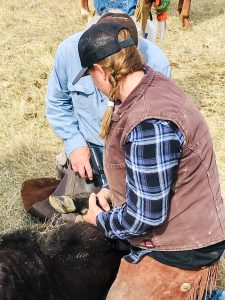 Clay became a youth and associate pastor before getting back into the ranching lifestyle once again. He graduated from Sunshine Bible Academy, then headed to Milwaukee for a two-year program. In May 2017, Clay attended a class in Cheyenne, Wyoming. On the first day, Dallas Mount, an extension agent turned owner of the Ranching for Profit School, said that somebody in the class should start podcasting.
Instantly, something clicked for Clay. He already had audio and technological experience, as well as the willingness to talk, due to his pastoral background. Clay credits Mount for "planting the seed" for starting this podcast.
He's been married to Miranda for 16 years and their children Braden, Calvin, Charley, and Glover, range from 8 to 14 years old. Clay looks forward to spring and fall work with his family, like branding, gathering, shipping, and preconditioning calves. He says his family enjoys their lifestyle enough that they don't really need to look for other hobbies.
"One of the things about ranching is we will sometimes tolerate bad prices and hard weather events because the lifestyle is so great. That's some of what this podcast is about – let's have the great lifestyle, but let's make a good living at it, too," says Clay.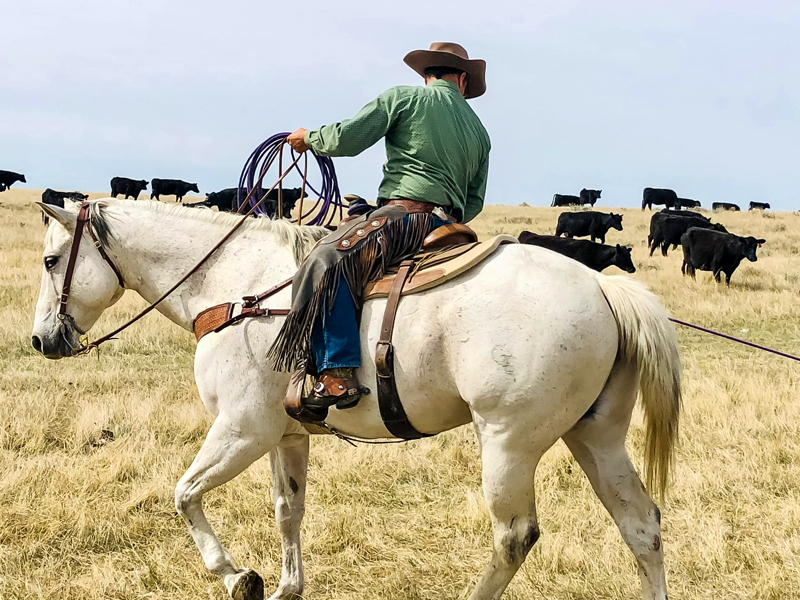 Odd Places with Great Connection
Clay is thankful for the service Golden West provides for his podcast, including phone and internet service to connect with potential interviewees. He also uses the services for gathering feedback and publishing content related to Working Cows.
"We have the best service in the area, especially since the fiber came through. This is the fastest internet I've ever had," Clay mentions. "I've never had issues while podcasting, but I have guests who do, considering they don't have Golden West."
No matter if he's in the bed of his pickup, sitting inside a camper, or locked away in the bedroom closet recording his next episode, Clay knows Golden West will help him keep everything connected.
You can listen to the podcast at https://workingcows.net/ or subscribe through Spotify, YouTube, Apple and Google podcasts, and more.