'Sweet' business born out of vanilla-making hobby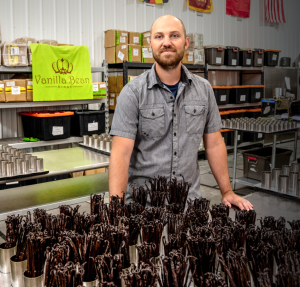 Taylor Ernster turned a hobby into a business so successful it was one of 10 South Dakota companies to make the Inc. 5000 list of fastest growing private companies in the U.S. in 2022.
"We never in a million years thought we'd be building a brand versus just selling something," he says. "Now, we're thinking about the next five or 10 years."
Vanilla Bean Kings started in the basement of Taylor's home almost a decade ago. Today it distributes premium vanilla and other similar products from its facility along I-90 in Hartford. Success, much like the beans that are the linchpin of the company's product lineup, is sweet for this South Dakota native.
Business started as hobby
Taylor grew up 18 miles south of Hartford in the community of Tea. After graduating with a degree in economics from South Dakota State University, he got a job in sourcing and creating private label brands. That's
when inspiration struck.
"From the experience I gained, I realized I could probably start my own business," he recalls.
That business started out as nothing more than a hobby. Taylor bought vanilla beans to make homemade vanilla extract, which he gifted to friends and family.
"I always thought it was cool," he says. "Extract making isn't hard to do, but everyone always said it's a much higher quality when making it yourself compared to buying it in the grocery store. Most commercial products have added sugars that change the flavor composition. I just wanted to make something that was as pure as it could be. Just two simple ingredients: alcohol and vanilla beans."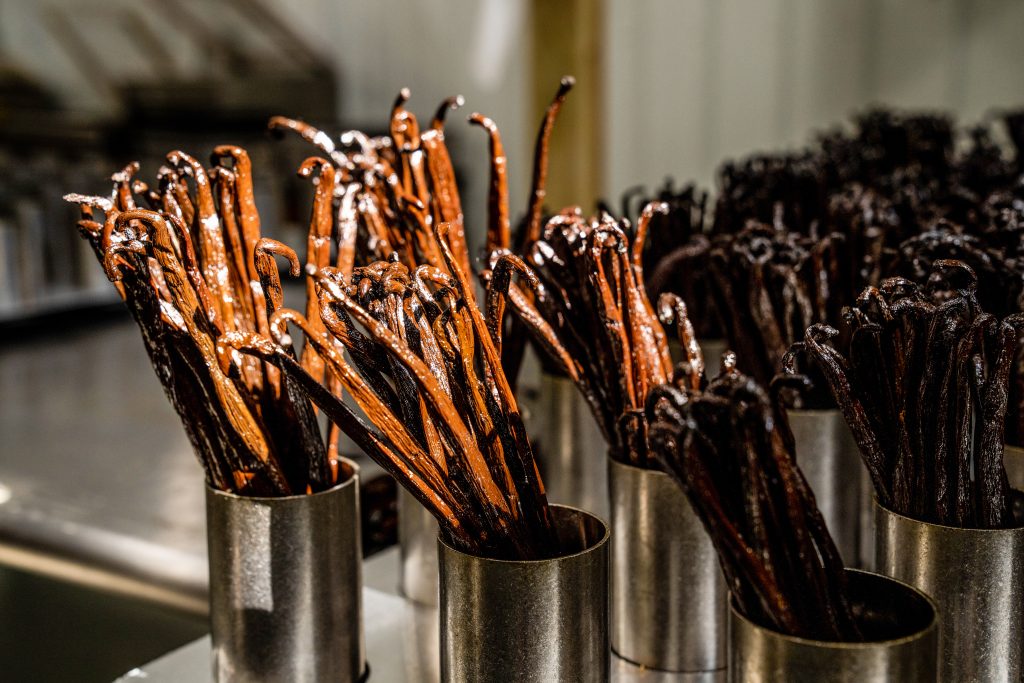 Quality vanilla beans were hard to find
Unfortunately, he found it difficult to find quality beans at an affordable price.
"At the grocery stores, it was like $12 for one sad-looking bean," Taylor says. "So, I looked online and found that you could get a greater quantity, but the quality wasn't the greatest. That's when I started searching around for a source to buy vanilla beans."
Taylor's perseverance paid off. He found a supplier that offered quality Madagascar vanilla beans at an affordable price. He didn't need all the beans he'd ordered, so he listed the extras on Amazon and was amazed by the response.
"I never imagined how many people were buying vanilla beans online," he says. "I quickly realized there was a market for this back in 2015, and that's when Vanilla Bean Kings officially started."
The Golden West guys helped us set up and get everything started. Being an online business, internet service was pretty critical!

Taylor Ernster
Vanilla Bean Kings
Selling beans direct to customers
For the first four or five years they were in business, Vanilla Bean Kings primarily relied on third-party marketplaces like Amazon and eBay to get their product out to customers. That limited their interaction with customers, so over the past two years, the focus shifted to building their brand through their own website and social media accounts.
"We're constantly posting back and forth with our customers and interacting with them," Taylor says. "The feedback we get is great. People are very happy with our product. They love what we are doing, and we're very proud of it, too."
The company sources vanilla beans from some 10 different countries, including Madagascar, Indonesia, Sri Lanka, Ecuador, and Papua New Guinea. Each has its own unique flavor profile. Madagascar beans, for instance, tend to be rich and creamy, while Indonesian beans have a more delicate, floral profile.
Offering pods, paste, powder & more
In addition to vanilla bean pods, which Vanilla Bean Kings sells in bundles, products include vanilla bean paste, powder, and homemade extract kits, complete with bottles and labels — the only ingredient missing is the alcohol. Vodka is most popular, but customers experiment with many other varieties. Coconut-based rum has been a recent hit, according to Taylor.
Another product you'll find on their website is school supplies for the children of Madagascar. Every online shopper is asked to consider a donation during checkout. That ties in with the Vanilla Bean Kings mission.
"We're focused on helping the countries where we import our beans," Taylor shares.
He has visited these third-world countries firsthand and been motivated to help them out as much as possible. That has included rebuilding hurricane-damaged schools and constructing sports complexes to provide a safe place for leisure activities. Closer to home, Vanilla Bean Kings helps the Hartford community through product donations for silent auctions, among other pursuits.
Company appears on Inc. 5000 list
Vanilla Bean Kings has more than a passing familiarity with Golden West. Their first facility was right next door to the cooperative's office on Main Street, making them neighbors for six
years. That made it convenient to set up the phone and internet connections needed to run the business.
"The Golden West guys helped us set up and get everything started," Taylor says. "Being an online business, internet service was pretty critical!"
The company's ranking at No. 614 on the 2022 Inc. 5000 list represents a 1,030% increase in growth — a testament to the strong demand for their product and positive response from customers. It has caused Taylor to reframe his thinking.
"We're still a small company, but we're starting to adopt the mentality of a bigger company to try and really push us forward, to not only sell more stuff but be able to raise more money with fundraising to help others," he says.
That commitment to offering an affordable quality product while also assisting people in developing countries makes Vanilla Bean Kings a local company with a global perspective — one that the town of Hartford, and the state of South Dakota, can be proud to call their own.