Pine Ridge businesses serve auto and contracting needs in community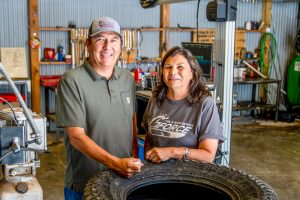 Calvin Ghost Bear didn't exactly plan to open his second business in Pine Ridge – G Force Tire & Auto Service.
"The story behind that is we just stumbled into the business," he says.
It was 2013 and Calvin and his wife, Carla, were setting up a new shop for their contracting business, Ghost Bear Contracting, which has been in business since 1996. One day a man pulled up in his vehicle and asked if he could inflate his tires using their air compressor. Ghost Bear happily helped him out.
"The next day he came back and asked if we could fix his pipe (muffler)" which was dragging beneath his car, he says. "I asked my mechanic to weld the pipe on and help this elderly gentleman out."
The man insisted on paying for the services, despite Ghost Bear's protests.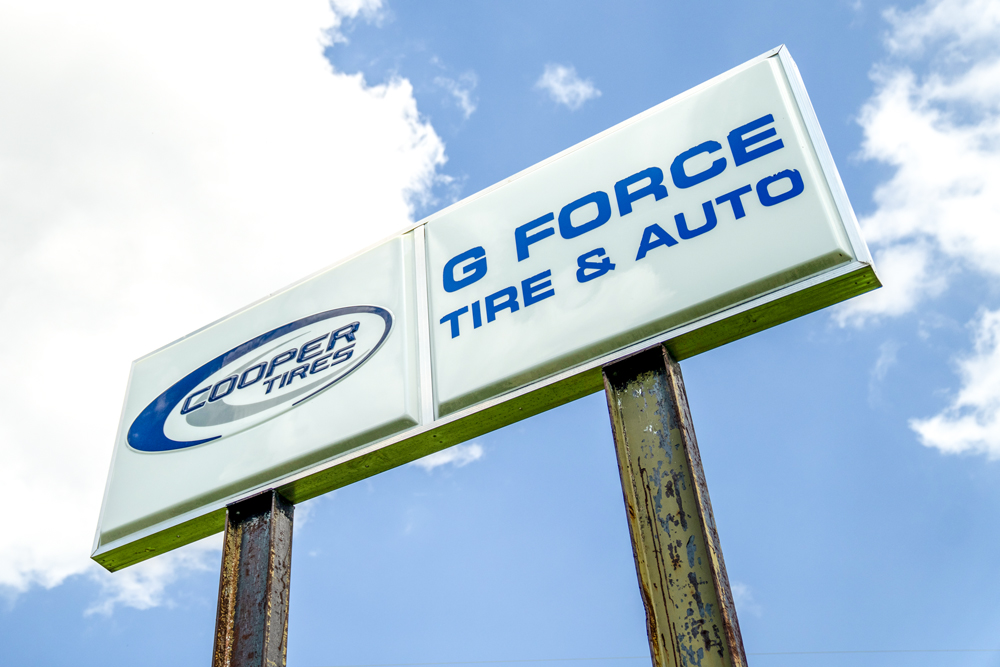 Born out of need
"Later that evening, it just kind of hit me that there was a need for an auto repair shop," Ghost Bear says. The next day, his crew began renovating a portion of the building to accommodate an auto repair shop as well as Ghost Bear Contracting. Four months later, G Force officially opened its doors. "And here we are today, 10 years later," he says.
G Force features four bay areas and offers a range of services, from tire and wheel alignment to oil changes and towing services. In addition to individual vehicle owners, they also take care of vehicles for the Oglala Sioux Tribe, federal agencies, ambulance services and area public safety departments. "The tribe has been very supportive of the business," he says.
While G Force mainly serves the Pine Ridge community, Ghost Bear Contracting has also done work in North Dakota, South Dakota, Montana, Nebraska and "on many tribal, federal and state projects."
Ghost Bear and his wife see their two businesses as offering much needed services to the community of Pine Ridge and beyond.
"We want to be the best we can at providing services to our community," he says, noting there's only one other auto shop in the area. "Here at G Force, our focus has never changed. We've always tried to improve on the delivery of our services."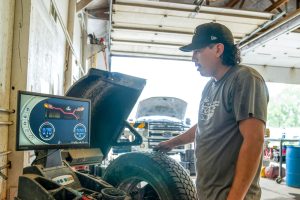 Telecom supports services
Ghost Bear says Golden West Telecommunications plays a significant role in helping them provide their services. "It allows us to operate our businesses with the tech that's available, being able to access pricing for parts, being able to keep track of inventory, being able to provide real time quotes to customers. All these things are dependent on the Golden West services they provide," he says.
He notes that Golden West has also utilized his business for auto services and Ghost Bear Contracting has worked on projects for Golden West. He hopes that this symbiotic relationship continues.
"In our community we strive and push for small businesses. We encourage Golden West to continue using us and other small businesses," he says.
As his businesses continue to thrive, Ghost Bear is grateful for the connectivity that allows both businesses to stay relevant.
"The connectivity we get with Golden West – that's vital to our business," he says. "It's necessary for our day-to-day functions and for the success of our companies."