Get Social with Video Chat, Movies, Games, Puzzles & More
Experts may recommend minimizing in-person interactions to reduce the spread of COVID-19, but that doesn't mean you have to minimize personal interactions. You can still socialize remotely.
As you enter month three of avoiding the coronavirus, almost all events, entertainment options and social interactions are happening online using platforms like Facebook, YouTube and Zoom. While these platforms target larger audiences, you can still use them to interact with a smaller group of family and friends.
There are also several other options for gathering remotely for a variety of activities. These include options for group video chats, watching movies and other videos together, playing traditional and video games as a group, or joining other interactive activities. All the remote options listed below can be used for free; some also offer paid versions for added functionality or the removal of ads.
Video Chat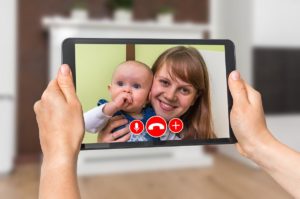 Video calls had become commonplace even before the global pandemic. With more free time and few opportunities to connect in person, more and more people have adopted video chats not just for business, education and health care, but also as their preferred alternate method for keeping in touch.
Zoom – Setting up a Zoom call is simple and free, but there are limitations when inviting more than three people. See the tutorial Golden West shared on April 6 about how to host and participate in a Zoom call.
FaceTime – FaceTime is also easy, and as of today, Group FaceTime allows up to 32 people to video chat at the same time. However, FaceTime is limited to Apple users.
Facebook Messenger – Facebook recently expanded group video chat options with its launch of Messenger Rooms and a desktop Messenger app. There are no limits to the number of people or the length of the connections, and Messenger Rooms are even open to those without a Facebook account.
WhatsApp – Call up to eight people at once using WhatsApp. The service works as a calling feature similar to FaceTime, except it works on Android as well as Apple phones. While WhatsApp is tied to a mobile number, web and desktop extensions are also available.
Houseparty – The Houseparty social networking service also allows up to eight people to video chat at once. Plan or announce chats with advanced or impromptu notifications or let them happen organically by signing on to see who's already there. Houseparty offers mobile and MacOS app and Chrome extension options. The platform also allows screen sharing and includes interactive group games, such as trivia, word association and drawing contests.
Watch Movies & TV Together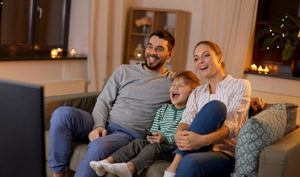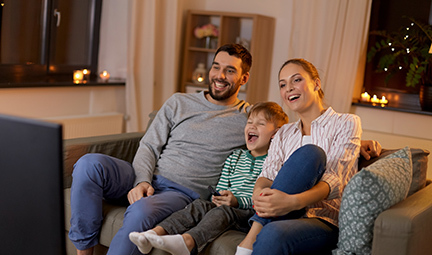 For those who enjoy a social movie night more than visiting, options also exist for watching movies and television together remotely.
Netflix Party – You don't have to postpone the shows you've already started binge watching or wait before starting another series. The Netflix Party extension for the Google Chrome browser lets you watch with friends while chatting in a little window during the programs.
Facebook Watch Party – Facebook offers a Watch Party feature that allows users to watch Facebook videos together. Streams are synced so people can comment and react in real time. Use this service for things like sharing step-by-step tutorials, teaching a workout routine or to watch live or recorded events, such as graduations and weddings.
MyCircle.tv – Create a room, join a room and invite friends to gather simultaneously around the same YouTube or Vimeo video. Share movies, events, series, gameplay, TV shows, concerts and more.
Online Gaming
Video games have become even more popular during the pandemic. Gaming was up 75% in the first week of mass self-isolation alone, according to Verizon. There are also reports that Nintendo can't keep up with the recent demand for its Switch consoles.
However, there are many options for gaming beyond Nintendo, Playstation and Xbox. Options exist for devices you already have – like your computer, tablet or phone – and include classic card and board games. Many platforms can be played against the device or against other people.
Mobile Apps – From new adventure and puzzle games like Gardenscapes to classic games like Scrabble Go, every smartphone and tablet gamer is sure to find something of interest. Visit your device's App Store and browse around. You can generally invite friends or family members to play with you through Facebook.
Arkadium.com – Arkadium.com offers a variety of card and board games for adults to play on your own or against others. These include crossword and word search puzzles, Mahjongg and card solitaire options, Sudoku, and more! Arkadium also provides puzzles for media publishers like USA Today and The Washington Post.
Addictinggames.com – This website serves as a portal to many of the most popular games on the internet. Categories for single and multi-player games include action, puzzle and board, arcade and classics, shooting games, and more. The site links to many safe and educational games, before introducing kids to this site, parents should find some good games on it.
Other Activities
Other everyday types of activities, such as completing jigsaw puzzles or participating in a book club, have online alternative these days, as well.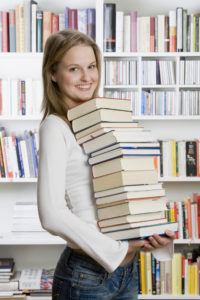 Jigsawpuzzles.io – There are always ongoing public games on the homepage of this website that anyone can join. For a more controlled experience, sign in to create a private game and invite friends.
Goodreads.com – Use this site to find your next book to read or visit the Groups page under the Community tab to find an online book club of interest to you. Options include Oprah's Book Club, Addicted to YA, Reese's Book Club x Hello Sunshine and more. Read a book together and then discuss the inspiring stories online with the group.
Traditional Interactions
Of course there's always the traditional methods of communicating. You can still pick up the phone and call your friends and family. You can also write a letter.
The practice of writing letters has also grown in popularly during the pandemic. People are not only writing letters to people they know, they are also sending letters to many they don't know. For example, children are writing and sending letters and hand-drawn pictures for nursing home residents to enjoy. Here are a couple of ways you can send letters to brighten someone else's day.
Operation Gratitude – Starbuck's Operation Gratitude encourages people to write letters of gratitude and support for First Responders, Emergency Medical Personnel and Military on the frontlines. Visit operationgratitude.com for more information and to sign up to participate.
Letters Against Depression – This organization has coordinated the delivery of handwritten letters of hope and support to people all over the world battling depression and other mental illnesses for more than five years. Visit lettersagainst.org to volunteer for the cause or to request a letter.
One 11-year-old Sioux Falls girl recently thanked her mailperson for delivering her letters. Emerson Weber's letter was shared in an internal U.S. Postal Service newsletter. She received a letter-storm in response, including responses from the Postmaster General and postal workers all over the country. She also received a personal letter and gift package from her favorite celebrity, Taylor Swift.
Emerson's story drew lots of media attention with coverage by CNN, NPR, Good Morning America and John Krasinski's "Some Good News" which airs on YouTube and Facebook. Host a watch party with a group of your friends to learn more!
Golden West does not endorse any products or services in this article.