From providing funds for community halls and medical equipment to meals for senior citizens, Golden West has a longstanding commitment toward supporting projects in rural communities throughout its service area.
The Economic Development Grant program was established to aid in job creation, community betterment, and overall growth — but its impacts go even farther.
Quality of Life Improvements
While the primary goal of the Economic Development Grant program is to create and/or sustain jobs within Golden West's service communities, entities seeking to improve the quality of life in their communities may apply, as well. Over the years, Golden West has helped fund a diverse range of projects across the state. These include both physical structures and programs that provide everything from training and research to social assistance.
In 2018, the community of White Owl was in the process of building a new community center. Their old hall was in desperate need of repairs and had no running water. Constructing a new community center was more cost effective than repairing the old hall and adding indoor plumbing, so they requested — and were awarded — an economic grant from Golden West.
"We now have a beautiful new hall and Golden West was part of that," says Teresa Hale of the White Owl Community Center Board. "People use it for card parties. We've had funerals there. We now have a preschool. If it wasn't for Golden West and the other donations, we would have never had this wonderful place to go."  
Pandemic Posed Additional Challenges
The pandemic put even more strain on entities trying to secure funding. The Eastern Pennington County Ambulance District found itself in need of a new cardiac monitor in 2020 — an essential asset in a rural area such as Wall, where the closest hospital is nearly an hour away in Rapid City. 
Golden West awarded Eastern Pennington County Ambulance a grant to help offset the cost of a new cardiac monitor, and it was a literal lifesaver.
"Receiving the money was huge for the Wall Ambulance Service!" Treasurer Carrie Schell says. "With the help of the funds, we were able to purchase a cardiac monitor as ours was going to be obsolete at the end of 2020 and we didn't have the funds to cover the large expense. Not only is the ambulance service extremely grateful, but also the community members that we serve!"
Another organization that benefitted in 2020 was Dakota Senior Meals in Springfield. The nonprofit program, which provides nutritious meals to elderly residents in the Springfield area five days a week, had already weathered difficult times a few years earlier. They'd been forced to reduce staff hours and the entire program was in jeopardy. The pandemic threw another wrench in the works, but with the help of a grant from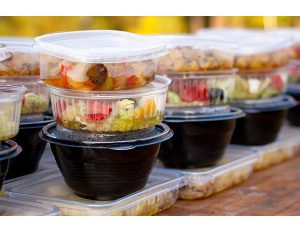 Golden West, they were able to continue serving meals to seniors in need.
"That money in 2020 was just perfect because of COVID," says Springfield Dakota Senior Meals Board Secretary Candace Grassel. "It was a godsend because we couldn't have our normal fundraisers. We support our program by at least 60% from generous donations and fundraisers. When those couldn't be held it really set us back, so that grant we got from Golden West last year was heavenly." 
A Sense of Community
Golden West's Economic Development Grant program isn't intended to completely fund projects. Many other businesses and individuals make contributions to help pay for these programs. This provides a true sense of community for all involved.  
To learn more about the economic development program, visit the following link.