After 50 years next Cammack generation takes reins
Rows, stacks, and piles of panels, wood posts, and large rubber water tanks greet travelers on Hwy. 34 as they approach the small prairie community of Union Center from the west. 
The rural, remote Meade County location seems an unlikely site to sell such an enormous supply of farm and ranch products. Even more remarkable is the variety of license plates from a four- or five-state area on the vehicles hauling the items home.
"We have a pretty big footprint," says Reed Cammack. "We'll have people in here from 300 miles away nearly every day."
After supplying products for the agriculture industry for 50 years, Gary and Amy Cammack handed over the reins of Cammack Ranch Supply to their son Reed who purchased the business at the beginning of this year.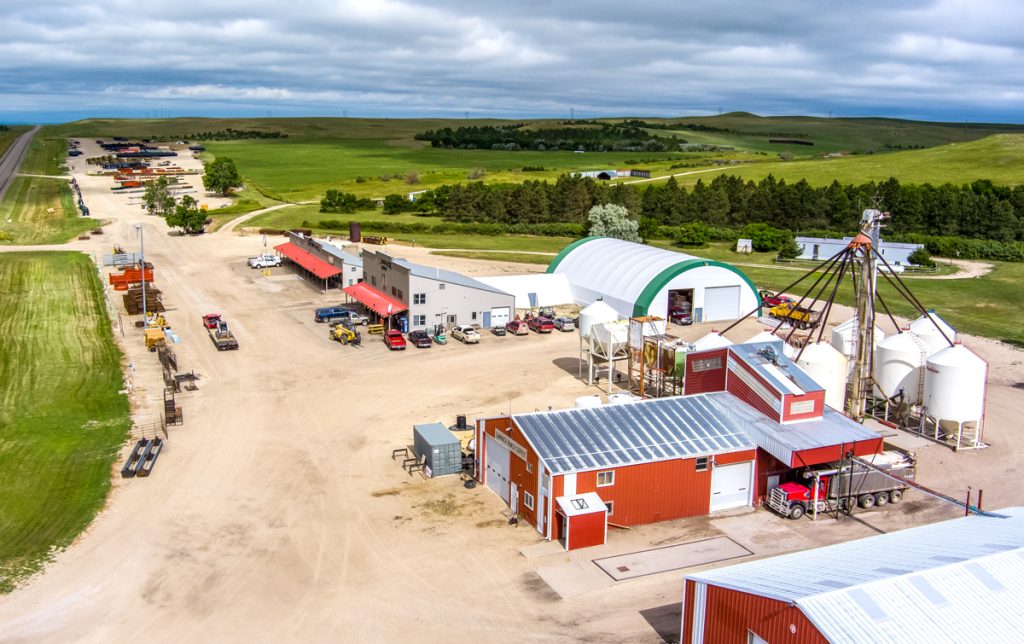 Understanding the industry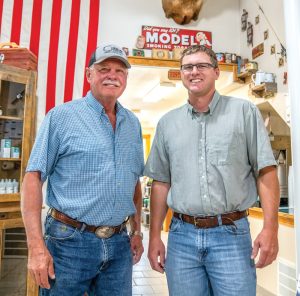 In 1973 Gary and Amy began running the Stoneville Ranch Store 12 miles north in Stoneville. Five years later they opened Cammack Ranch Supply in Union Center and operated the two shops at the same time until the mid-1980s.
Early in Reed's business career he completed an apprenticeship and became a cabinet maker. In 2001 he opened a cabinet shop in Union Center called CR Dreamworks, while ranching on the side with his wife
Amber and their three boys. The shop burned down 15 years later, which helped Reed realize he wanted to be involved in agriculture full time.
Reed then worked at Cammack Ranch Supply full time for a year and a half before taking over. Having grown up around the business, he's been in training his whole life. Reed viewed taking over the store not just as an opportunity for ownership, but as a chance to continue the family business.
A growing presence of products
The shop regularly serves customers from eastern Montana, eastern Wyoming, western North Dakota, and western South Dakota. They ship even further. Reed emphasizes they value offering good quality products for a reasonable price.
"We're definitely in a remote area, but I think people in agriculture are willing to travel," says Reed. "For example, this week we sent truck loads to New Mexico."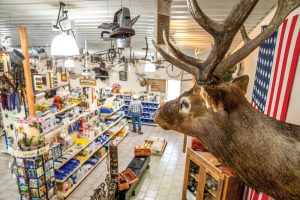 Cammack Ranch Supply offers a diverse range of products, including items like mega panels and steel decking. As an early adopter of steel decking over 30 years ago, the shop still finds the product popular among farmers and ranchers for creating windbreaks and corrals.
Water products are also a top-seller for the business, helping producers get that much-needed water to their livestock. The shop supplies feed, minerals, and fencing, too.
"We basically sell anything to help livestock producers keep their animals healthy and live through our extreme climates," says Reed. "We know a lot of the products and have first-hand knowledge of how they work."
Cammack Ranch Supply distributes 51,000 catalogs showcasing their products three times a year with pricing information included. The internet also helps reach customers outside their rural location with online sales increasing over the past 15 years.
Better internet than suppliers
Reed makes it a priority to stay informed about new products and services pertinent to cattle production, such as veterinarian medicine. He regularly attends trade shows and stays connected with other producers nationwide, seeing what works best for them.
"It's important to be out there looking for the next thing that'll work for people, to stay current with what's working," he says.
Services from Golden West help Cammack Ranch Supply promote their products nationwide and stay proactive in the industry. Reed emphasizes how crucial the services are for successful business orders and keeping everything running smoothly.
"The high-speed internet we've had out here is incredible," he says. "We have faster internet than a lot of our suppliers from big metropolitan areas."