10 Holiday Apps to Help Ease & Enjoy the Season
As the holidays fast approach, it can be challenging to get everything done while also trying to enjoy the season. There's good news. There are mobile apps to help you accomplish everything from shopping to wrapping to visiting Santa. Or as they say – "There's an app for that!"
Mobile apps run on your smartphones and tablets and rely on your internet connection to function. Download any of these from either the Apple Store or Google Play, depending on if you have an Apple or Android device. While many mobile apps are free, it is also common for even free apps to offer in-app purchases or for mobile apps to cost a small fee to download and use.
Following are 10 mobile apps that are all free to download and are available for both the Apple and Android platforms.

1. Elf Yourself
Upload photos of yourself along with your family, friends, and pets and see all of you in a hilarious elf dance video. This concept first launched in 2006 as a part of the holiday marketing for OfficeMax. It is even easier to use today and with more options, including the ability to share the videos on social media.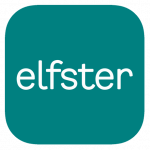 2. Elfster
Simplify your gift shopping and celebrate special occasions with friends and family. Easily create shareable wish lists and try out the name generator for drawing Secret Santa names or family gift exchanges.
3. Christmas Tree Decorations
In this simple game, kids must scan holiday scenes to find hidden items. After finding them all, they get to decorate a tree.

4. Christmas Sweeper 4
This classic match-three puzzle game lets you clear blocks to claim a variety of hidden, holiday-themed items. Light candles, clear the snow to uncover gifts, catching jumping snowmen, fill up gift bags, and more. Think Candy Crush with a holiday twist.

5. Message From Santa!
Amaze your loved ones by creating a personalized video message and phone call from Santa Claus! Kids can call Santa to record a wish list and hear about what Santa is doing.

6. PNP Portable North Pole
For 15 years PNP has been providing personalized messages from Santa. Simply input information about your child, and a personalized video from Santa will play. The main goal is to remind kids to behave because Santa is watching. It also includes some free games and activities.

7. Yasa Pets Christmas
Kids and adults alike can find the magic and excitement of Christmas every time you join the adorable family of kittens in the fully interactive dollhouse. Open presents, dress the cats up, set the table for dinner, and more.

8. Christmas Countdown 2022
Can't wait for Christmas? This app keeps you updated to how many days, hours, minutes, and even heartbeats there are until Christmas 2022.

9. NORAD Tracks Santa
This official app of the NORAD (North American Aerospace Defense Command) tracks Santa's whereabouts around the globe as he delivers presents to kids – but only if they're asleep. The app links to the website that also counts down to Christmas and offers additional holiday games, music, videos, and books.

10. Spotify
Spotify has one of the best selections of free holiday music online. From traditional favorites, classical tunes, and Christmas songs from contemporary artists, stream hundreds of seasonal songs to keep you listening as long as you want. Other options beyond Spotify include Pandora, YouTube, iHeart, and more.
Golden West does not endorse any product or service it does not sell.