It's the most wonderful time of the year if you're into feel-good holiday movies. Looking for something other than jolly ol' St. Nick and his stable of reindeer and elves? Cable networks trot out festive original programming every December. And don't worry … you can still catch your favorite classics, too!
Family Friendly Originals 

The Hallmark Channel is renowned for its original made-for-TV movies, and holiday-themed films are a network staple. Family friendly offerings this season include Sister Swap: A Hometown Holiday, A Dickens of a Holiday!, Sugar Plum Twist, Christmas for Keeps, and 'Tis the Season to Be Merry.
Lifetime is no stranger to 'tis-the-season fare and has a full slate of original holiday films on tap, as well. Titles include Christmas With a Crown, Holiday in Santa Fe, Maps and Mistletoe, Ghosts of Christmas Past, and Candy Cane Candidate.
GAC Family is a Hallmark Channel spinoff that launched in Sept. 2021. The network is airing an original holiday movie every Saturday and Sunday night in December. Check out A Christmas Miracle for Daisy, A Christmas Star, When Hope Calls Christmas, and Joy at Christmas, among others.
Catch the Classics
Even the biggest Grinch in Whoville can't resist those timeless holiday classics when they roll around every December.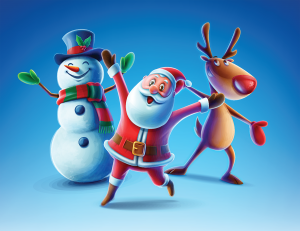 Freeform is your go-to for holiday favorites all month long. There's something for everyone, from live-action flicks like Home Alone, The Santa Clause, and Jingle All the Way (and their assorted sequels) to animated classics. Frosty the Snowman, Rudolph the Red-Nosed Reindeer, and Santa Claus is Comin' to Town are all on this year's lineup.
Broadcast networks are also getting into the act. A Charlie Brown Christmas is an all-ages favorite airing on SDPB Dec. 19, while NBC is showing It's a Wonderful Life on Dec. 24.
If you take repeat viewing to the extreme, both TNT and TBS are running a 24-hour A Christmas Story marathon beginning the evening of Dec. 24 and continuing through Christmas Day.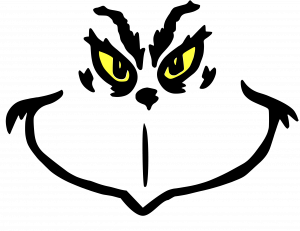 Can't get cable? Streaming is always an option. National Lampoon's Christmas Vacation (HBO Max, Amazon Prime Video), White Christmas (Netflix), The Nightmare Before Christmas (Disney+), How the Grinch Stole Christmas (Amazon Prime Video), and Elf (Amazon Prime Video) will give you plenty of variety.
Cozy up, pass the eggnog, and get into the ho-ho-holiday spirit this season