Couples 

Share Valentine's Day Recipes for 

Long

–

Lasting 

L

ove
February may have fewer days than any other month, but there's no shortage of romance. Valentine's Day is a celebration of love (with the added bonus of chocolate). Whether you've been dating a few months or married for decades, it's a "heart" warming holiday. 
While love seems to come naturally for some, these days others are turning to technology to help coax Cupid's arrow. People looking for love in 2021 have a wide range of online options for meeting people including sites like eHarmony and Match.com. According to an October 2019 Pew Research Center study, three in 10 U.S. adults have used a dating site or app, and one in 10 had been in a committed relationship with or married someone they met through a dating site or app.  
In the spirit of Valentine's Day, we're sharing the stories of three South Dakota couples who met in more traditional ways. They have been married a combined 183 years … and counting. 
Donny & Deloris Poss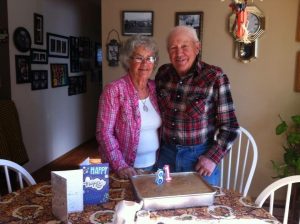 Donny and Deloris Poss are a shining example of everlasting love. The Philip couple celebrated their 65th wedding anniversary in September 2020 and still make it a point to do something special for Valentine's Day.  
"We've always gone dancing on Valentine's Day," Deloris says. "We love to dance! And he always gives me something, whether that's a card, Montana silver, or something else." 
For Deloris, there was never any doubt that Donny was The One. "I went with him one time and never went out with another boy," she says. "He was just special, and I knew."  
The feeling was mutual. Donny was equally devoted to Deloris and the couple have shared a happy life together ever since that first date. The secret to their success is simple, according to Deloris.  
"Loving each other and always sticking up for the other one," she says. "Those are two of the main things. He's the boss of the ranch, and I'm the boss of the house. You can't have two bosses!" 
Deloris offers a final bit of advice to those who decide to marry. 
"Try real hard to get along," she says. "You both have to give a little. And always love each other!" 
Jack & Gayle Rush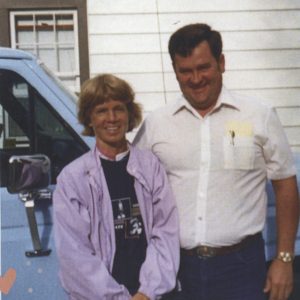 Maybe there's something in the water in Philip, because the Poss's aren't the only ones to have achieved such an enviable milestone in this small town located in rural Haakon County. Jack and Gayle Rush are about to celebrate their 53rd anniversary on February 19.  
Jack attributes their long marriage to one simple rule. "I let her have her way with whatever she wants!" he says with a laugh.  
There were other contributing factors, of course. Jack served as funeral director for the Rush Funeral Home, a demanding job that involved odd hours. "I was very busy at work, and Gayle was busy raising kids," Jack recalls. "We didn't have time to argue too much!"  
Gayle acknowledges the road can be bumpy at times, but she says the journey is worth it. "Anybody married for so long will have their ups and downs," she says. "But it sure is rewarding to stick with it." 
That unpredictable schedule meant the couple weren't always able to celebrate holidays like Valentine's Day, but Jack believes rolling with the punches and having a positive attitude go a long way toward a healthy marriage. Not getting too hung up on finding somebody whose interests mirror yours is also key.  
"We had a lot of things in common, but a lot of differences, too," he says. "People with the same train of thought don't always get along." 
Martin & Vera Nelson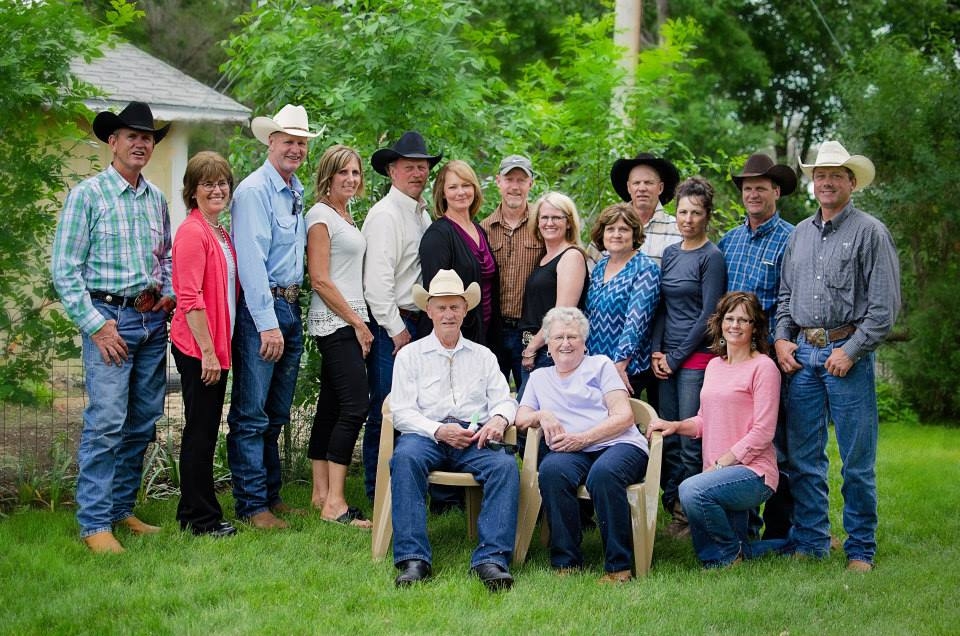 Not to be outdone, Martin and Vera Nelson will celebrate their 67th anniversary in July. Growing up, the couple lived close to one another and met at a New Year's Eve dance. Vera says their ensuing courtship happened naturally. 
"When that lovebug bites, you just know it," she declares.  
Martin says the secret to their success comes down to "plenty of food," but Vera believes a strong marriage takes more than a well-stocked pantry (though that doesn't hurt, either).  
"You have to learn to give and take," she says. "When there's one finger pointing, there are always three pointing back at you. Nobody is perfect." 
The Nelsons don't have big plans for Valentine's Day this year. With COVID, Martin would rather avoid big crowds. Both are content to stay cozy in their home.  
Vera acknowledges being married takes effort. "Marriage is just like a job," she says. "Sometimes you don't like it, but the pay is pretty good. When you both work at it, that's what makes it worthwhile. You learn to appreciate what you've got."