Educational Resources at Your Fingertips
To parents with school-aged kids – Congratulations! You've survived your first four weeks of your "new normal" of learning/teaching at home.
It's been about a month since the governor closed schools in South Dakota to reduce the spread of COVID-19. If you are running out of things to do to keep your kids focused and learning, look no further than your internet or cable TV service. Here are some examples of resources covering a variety of topics for kids as young as 3 on up to teenagers.
Weather Channel
Give your kids an extra daily dose of science at home. The Weather Channel is sharing educational content once an hour at :50 past. Scientific explanations to be covered include how raindrops and rainbows form, why thunder happens, how to stay safe in all kinds of weather and more.
Golden West Cable subscribers can tune in to The Weather Channel on Golden West Cable Channel 18. The videos are also available online at https://weloveweather.tv/for-kids/.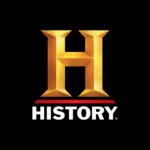 History Channel
While you may be living history today, it's important to keep learning from the past. The History Channel is offering a wealth of resources for young people to continue their education at home at https://www.history.com/history-at-home. Historians at The History Channel have curated these videos especially for home school learning, targeting middle and high school core curriculum topics.
Custer State Park
Learn first-hand from the rangers who care for the animals at Custer State Park and go on virtual field trips. You and your family can learn all about the park and its animals while completing activities to become a Junior Naturalist. To participate or for more information, visit the park's Facebook page @CusterStatePark.
Yellowstone National Park
The education rangers are bringing the wonders of Yellowstone to teachers, students, parents, and lifelong learners online. Learn about the park history, the animals that call it home and its many hot springs, geysers, mudpots, and fumaroles. The online lessons include worksheets and at home activities for kids and families. For resources and more information visit their Facebook page, @YellowstoneNationalPark or check out https://www.nps.gov/yell/index.htm.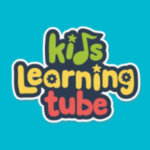 Kids Learning Tube
Kids Learning Tube educates kids of all ages through original music and animation on their YouTube channel. Videos cover a wide selection of educational subjects including the solar system, geography, the human body and much more. Check out their catalog of over 140 videos at https://kidslearningtube.com.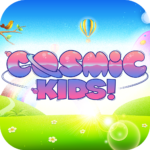 Cosmic Kids Yoga
Kids got the wiggles when the South Dakota weather is making it less than ideal to play outside? Cosmic Yoga teaches mindfulness and relaxation for kids while providing healthy, active screen time. The interactive adventures build strength, balance, and confidence while featuring characters and stories kids love. Check out their YouTube Channel at https://youtube.com/user/CosmicKidsYoga.
Lunch Doodles with Mo Willems!
While the John F. Kennedy Center in Washington D.C. is known for its performing arts and culture, it's adapting to the changes in the world around us. Mo Willems is the current Kennedy Center Education Artist-in-Residence. With emphasis currently on the "in-Residence" part, Mo has created a 3-week, 15-episode series called Lunch Doodles with Mo Willems!
In each episode, Mo invites millions of learners into his residence to grow, and he educates them in their new circumstances. So, grab your paper, markers, pen or crayons and doodle along with Mo. Check it out at https://kennedy-center.org/education/mo-willems.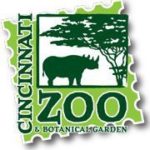 Cincinnati Zoo & Botanical Gardens
The Cincinnati Zoo & Botanical Gardens is helping make your children's time at home fun and educational. Each day at Noon MT/1 p.m. CT, the zoo highlights one of the amazing animals that call the zoo home on their Facebook page and includes a fun activity for kids. Don't worry if you miss the live event; the videos are archived on their Facebook page and website, too, at http://cincinnatizoo.org/home-safari-resources/.
Free Printable Activities
From coloring sheets to math worksheets, the internet has an endless supply of free printable activities for kids of all ages. Check out these resources below from Crayola, Ed Helper and Great Schools.
https://www.crayola.com/featured/free-coloring-pages/
https://www.greatschools.org/gk/worksheets/
Tweens or Teens
YouTube yoga and coloring activities may not appeal to all ages, so check out these "Boredom Busters" from the site Fun, Cheap or Free for your tweens and teens. The site features lots of ideas from learning to creating to life skills at https://funcheaporfree.com/boredom-busters/.
These online resources and others like them should help stimulate creativity and learning in your home as you navigate this new normal. Hang in there – there are only about 7 weeks until summer vacation!
Share Your Resources & Stories
Golden West would love to hear what resources you and your family are using and how you are using your Golden West services during this unprecedented time – or everyday. Share them with us at https://www.goldenwest.com/news/stories/.
Sourcing and information for this article courtesy of The Weather Channel, A&E Networks, Custer State Park, Yellowstone National Park, Kids Learning Tube, Cosmic Kids Yoga, The Kennedy Center, Cincinnati Zoo & Botanical Gardens, Crayola, Ed Helper, Great Schools and Fun, Cheap or Free.
Golden West does not endorse any products or services in this article.