How speedy internet boosts connections for fast cars at the racetrack
Lyle and Dawn Howey already owned a transmission and auto repair shop, a horse boarding facility, rental properties, and a snow removal business in 2005. Then they purchased a racetrack.
"We are business owners and entrepreneurs," Dawn says. "We're always looking for the next thing to do."
The couple opened the I-90 Speedway four miles northwest of Hartford for their first season in 2006. Today they coordinate weekly races from May through early September featuring sprint cars, stock cars, and modified stock cars. Around 80% to 85% of racers and fans are local.
Focusing on the speedway
The Howey's eventually sold their other businesses to focus exclusively on the speedway, while also raising three daughters. The Howey's focus is on improving the racetrack to provide an unforgettable experience for both drivers and spectators.
Initially, they focused on electrical and underground improvements at the speedway. Today, they make regular renovations, catering to the needs of fans and the local community.
"We always are improving the track, taking it to the next level," Dawn says. "Now, we've got it down to a controlled chaos."
Dawn handles all the behind-the-scenes operations, including concessions, tickets, and making sure everything is working properly. Lyle handles the officiating and radio responsibilities. He is the one with the true passion for racing and "keeps the show going," she says.
"I give it 110% every week to have a smooth racetrack," Lyle says. "That's my mission."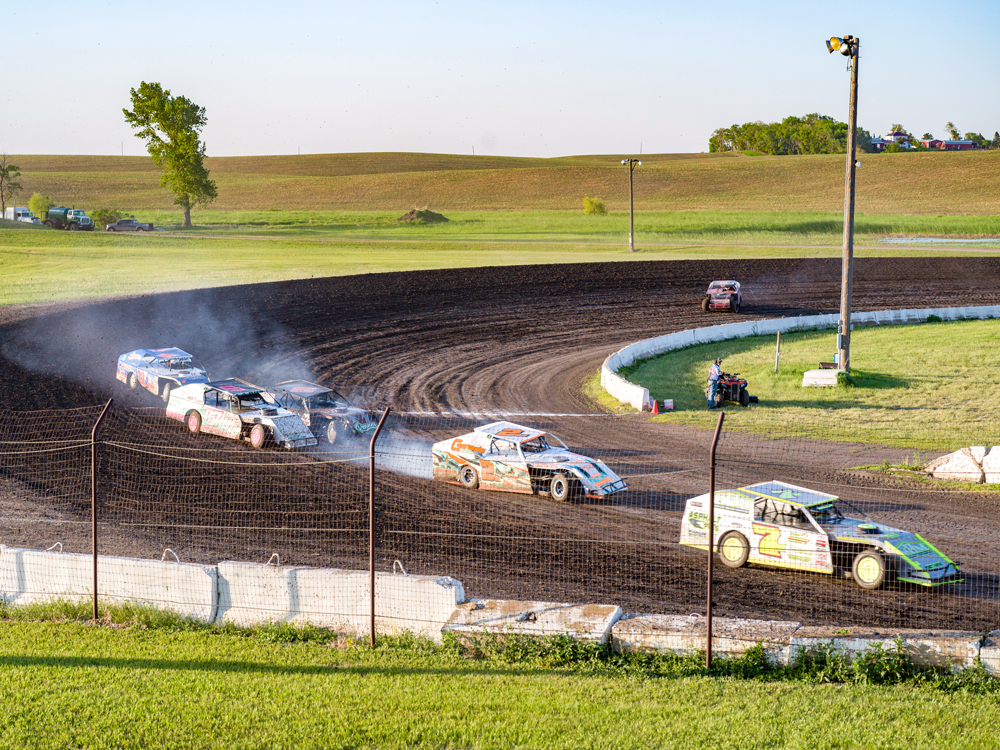 Switching gears for community, fans
The racing industry requires switching gears quickly and being a fast problem solver, Dawn says. Overall, the biggest challenge for the speedway is having to always stay on top of the show. Running a smooth show involves safety and having great officials and employees.
To succeed, Lyle and Dawn say they need the support of everyone, including other racetracks and businesses. They also emphasize the importance of community involvement and the connections with the people they meet.
"It's the connections – that's the cool part about this business," Dawn says. "Some people would say it's about the speed or it's the excitement on the track every Saturday night, but really it's the people that you meet."
Fast shows need fast speeds
The I-90 Speedway couldn't coordinate their weekly races without a fast internet connection. Their scoring system and everything needed for the show to take place is all web based. Even the cash registers for concessions rely on the internet.
"In this business, everything's fast," Dawn says. "Our season's fast; our night is fast. So, we need fast internet because we're high tech. And Golden West – they're the best."
The Howey's haven't worried about their service since they were upgraded to a fiber optic connection a decade ago. People ask what they would do if they had a connection glitch during a show, Dawn says.
"I don't know," she says. "We've never had any since we've gotten Golden West fiber."