Burke Student Receives $2,000 Scholarship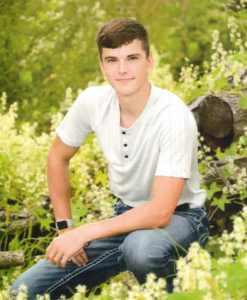 The South Dakota Telecommunications Association (SDTA) has awarded a $2,000 memorial scholarship to Jackson Liewer of Burke, SD. Liewer is pursuing a cybersecurity degree from Dakota State University. According to Liewer, they are one of the top schools for cyber defense in the nation. Cybersecurity is the defense of a network, computer, phone or even a printer from someone who would want to exploit it for your information or money without permission.
Two $2,000 SDTA Memorial Scholarships were awarded for the 2020-2021 academic year. The scholarship award is based upon academic performance and responses to the application essay questions. The scholarship can be used at any post-secondary educational institution in South Dakota, including public and private universities, technical colleges, and community colleges.
The SDTA Memorial Scholarship program began with a single $300 scholarship in 1987. Since the scholarship fund was established, $85,000 has been awarded and 97 South Dakota students have received financial assistance with their post-secondary education.
For information about the SDTA Memorial Scholarship Program, contact the SDTA office at 605-224-7629 or info@sdtaonline.com.