What do bell bottom pants, 8-track players, and email have in common? They're all about the same age. Once the domain of engineers and scientists, electronic mail gained public prominence in the '90s. And yet, decades later, people still make mistakes when sending and replying to emails.  
These common blunders help explain why public opinion polls frequently list email as one of the biggest time-wasters at work.  
E is for Etiquette

It's easy to take email for granted. Our forefathers put a lot more time and effort into communicating, whether that meant handwriting a letter, chiseling a message into stone, or gathering enough firewood for a decent smoke signal. Email, by contrast, is so easy to use, it requires little thought (and no kindling). But that's precisely the problem. Putting a little more thought into it would save a lot of frustration.
Before hitting SEND, make sure you aren't committing any of these 10 common email mistakes.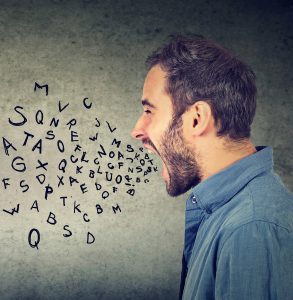 1.  USING ALL CAPS. If you think using all capital letters is a great way to get noticed, you're right: but not in a good way. Writing in all caps is perceived as yelling and turns people off. Studies show that emails with all-cap subject lines are 30% less likely to receive a reply; this could be because these emails more commonly get caught by spam filters. And while it may be easier to type using caps lock, all caps is harder to read.
2. Vague subject lines. Make sure your subject line is clear and concise, so the recipient understands what the conversation is about. Avoid generic or misleading subject lines and shy away from anything that might end up in a spam filter.
3. Skipping a greeting or closing. Don't start a conversation without a basic greeting. It can be formal or casual, but include something ("Hi," "Dear," "Good morning," etc.), so you don't appear rude. The same goes for closing emails: rather than ending abruptly, thank them, or sign off with "Sincerely" or "Best regards." 
4. Not using CC and BCC correctly. Don't automatically include every recipient in the "To" line. "To" indicates action is required while "CC" is used to keep people in the loop by providing them with information. If you want to keep certain peoples' involvement secret or are sending to large groups of people who don't know each other, use "BCC" to help keep email addresses private. 
5. Forgetting to add an attachment. It's embarrassing for the sender, frustrating for the recipient, and a waste of time for both when an attachment is missing (or the wrong attachment is added). Take your time when replying to ensure all relevant information is included. 
6. Accidentally replying to all. Be very careful when replying to messages. Hitting "reply all" when you meant to send a response to one individual can have far-reaching consequences, especially if the reply is snarky or contains sensitive information. Even if your message is inoffensive, including people who aren't relevant to the conversation is a drain on productivity. 
7. Making spelling or grammatical errors. Emails riddled with spelling and grammatical errors are annoying and unprofessional. Look over everything carefully before sending, and if you have spell check, use it! 
8. Being too formal or informal. When it comes to tone, consider your audience. When initiating a conversation with a colleague in a position of authority or somebody you don't know well, keep your tone formal. Being too informal may hurt your credibility and send the wrong impression. If the other person's reply is more casual, it's okay to mirror their tone — but keep it professional. While we're on the subject, smiley faces and other emoticons are a convenient and fun way to express emotion but save them for close acquaintances only. In business communications they are considered unprofessional. ☹
9. Turning your signature line into a novel. When creating an email signature, less is more. Including your name and a contact number or two is fine but ditch the legal jargon and all nonessential information. 
10. Expecting immediate replies. Dashing off an email is quick but that doesn't mean you're going to get an immediate response. People are busy with other projects and competing priorities. Resist the urge to send follow-up emails until an appropriate amount of time has passed. And don't try to speed up the process by marking every email with a high-priority flag; save that for messages that are truly urgent or risk earning a reputation as "the boy who cried wolf." 
Make Your Email More Convenient 
Email isn't complicated; it just requires a bit of etiquette. Follow the above guidelines and you'll master even the subtlest intricacies.
To make the platform even more convenient, sync your email across multiple devices so you can see all messages you send and receive whether you're on your computer, phone, or tablet. Golden West internet subscribers also have access to a free webmail account to check messages on any device with a broadband connection.  
Sources: Some information for this article was provided by online articles from mailbird.com, lifehack.org, fastcompany.com, and GCFGlobal.org.