Understanding cloud storage & ensuring it's safe, secure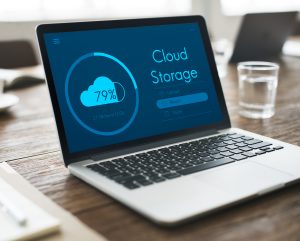 Once upon a time, being "in the clouds," was a derogatory term that suggested being a daydreamer and out of touch. Today, reference to "the cloud" has a much different connotation that is related to online-based storage of data.
Specifically, "Cloud storage is a service that allows for storing data by transferring it over the internet or other networks to an offsite storage system maintained by a third party." That's according to Microsoft Azure, which is a cloud provider. Companies like Microsoft Azure and others own and operate these servers and may or may not charge a fee for using them.
There are numerous cloud storage systems. You could be using one or more of them already. Most common are those that offer personal storage or back up of emails, photos, videos and other personal files. Examples include Google Docs, Dropbox, photo sites like Shutterfly, and iCloud storage on Apple devices. Additionally, there are enterprise storage clouds that offer business solutions for securely storing data files and sharing or transferring them between locations and users.

Cloud Benefits
People view their cloud data as securely stored. There are several benefits of cloud-based storage systems.
Cloud storage systems are accessible from any location and any device.
The systems often offer unlimited storage space.
Cloud storage systems are very convenient.
Individuals or co-workers can access files on a cloud storage system at will, and multiple people can work online on a project at the same time.
Potential Drawbacks
That said, there are also a couple of possible drawbacks with cloud storage. While most experts say the drawbacks rarely occur, they must still be considered. They include:
The potential for downtime due to service outages on the cloud, and
The potential risk that data could be hacked.
Tips for Using the Cloud
Cloud storage will certainly continue to be popular in the future. Those who use the service should follow these tips to help keep your cloud storage safe and secure.
Be wary of storing sensitive, personal information in the cloud.
Review the user agreement provided by your cloud service provider to ensure you understand how the provider protects their customer's privacy.
Use good passwords to reduce the risk of a hack attack. Good passwords typically use a combination of alphanumeric characters that include lowercase, uppercase, numerals, and special characters, and are at least 16 characters long.
It is also recommended to change your passwords regularly across all devices.
Golden West does not endorse any product or service that it does not sell.
Source: Cloudwords.net and Microsoft.com