That's a Lot of Bull
Ideal Producer Sells Most Bulls in U.S.
The name Jorgensen has been synonymous with the rolling prairie in rural Tripp County since 1909. Now a fourth-generation family business, Jorgensen Land & Cattle in Ideal is best known for its Angus bulls. With a herd numbering near 5,000, they are the largest seller of bulls in the U.S. — but really, they're a triple threat.
"Our logo represents the three facets of our operation," explains Cody Jorgensen, Chief Livestock Operations Officer. "There's the bull, the biggest part of our operation. Then the farming side and commercial pheasant hunting."
It's that diversity that has served them so well in the past and has them primed for continued success, Cody believes.
"If we can do those three things on an acre of land — hunt it, graze it, and farm it — then that puts us in a good position for generations," he says. "Plenty of operations can do one of those, perhaps two. But it's difficult to tackle all three."
Innovative Breeding
Cody is the great-grandson of Martin and Gertrude Jorgensen, who first homesteaded within a mile of their present-day location over a century ago. He's in partnership with his dad Greg and uncle Bryan, as well as
his cousin Nicholas. Together, the four run Jorgensen Land & Cattle (JLC).
It's a business with a nationwide reputation for genetically superior Angus bulls. That's thanks to Martin Jorgensen Jr., who pioneered the concept of "stacked performance genetics" in the 1950s. Essentially, it involves
using hard data to scrutinize each cow as an individual, looking at their performance, pedigree, and physical traits to ensure quality through successive generations.
"My grandfather was one of the first people to actually study a weaned calf," Cody says. "He weighed them at weaning time and at birth and kept track of those numbers. He compared the calves to their contemporaries, so he could identify which one was, for example, 10% above average. He would select ones that were above average in a particular trait and then use them back in the breeding program. So, by  identifying the very best cows, you continue to increase the quality of your herd."
Within a decade, this innovative breeding method earned JLC acclaim as "the source" for performance beef cattle genetics in the U.S. Extensive embryo transfer and artificial insemination programs based on that concept continue to this day.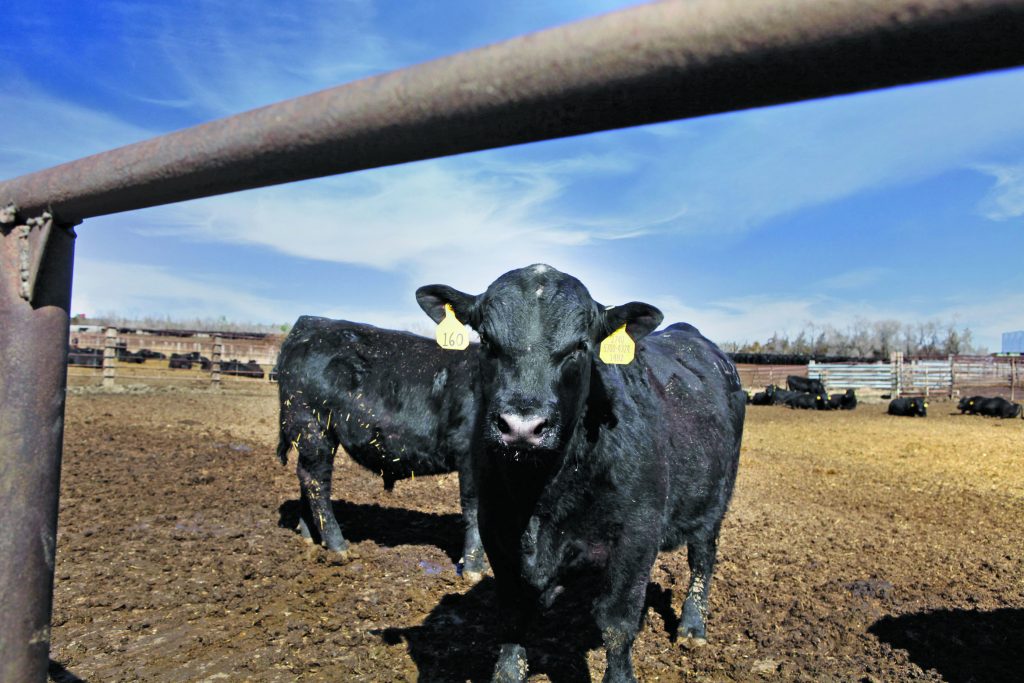 50th Anniversary Sale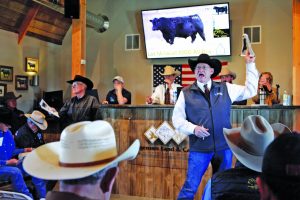 Selling more bulls than anybody else in the country is a badge of honor for JLC. The fact that they have been in business so long is one of the biggest contributing factors.
April 11, 2022, marked the 50th anniversary bull sale. The auction has evolved over the years as bulls are now shown online in videos rather than being run through a ring. Still, the sale remains a popular event ‒ one that takes JLC a full year to prepare for. Cody embraces the new format.
It's so much better for the cattle," he says. "They don't have to get trucked into the sale barn, sorted out, spend three days away from their feed, and so on and so forth."
Another reason JLC is able to market so many bulls is its partnership with a network of 15 cooperator herds.
"We can't create this many animals without them believing in our genetics," Cody says. "These guys are in it with us."
Farming Fulfills Feed Need
Finally, there is approximately 15,000 acres of pastureland available to their cattle. This gives JLC the unique ability to raise and feed their animals with room to spare.
"We sit in an area where we can make a lot of forage," Cody says. "When you market that many bulls, it takes a lot of feed."
Farming is a big deal at JLC, and they utilize state-of-the-art precision agriculture. Most of their tractors are equipped with auto-steer capabilities, for instance, and sprayers are adjusted to deliver the ideal combination of herbicides, pesticides, and fertilizer where they are needed most.
"Bryan will scout a field and basically write a prescription as to what that field needs to be sprayed with," Cody explains. "He can literally do that from his phone, and it gets sent to the cloud and, ultimately, to the machine. It's all very quick and effective."
Fiber Optics Help With Operation
The fact that rural Tripp County is served by Golden West fiber optic technology has a huge impact on the operation.
"Without having Golden West high-speed internet, we would be unable to have this bull sale out here," Cody says. "All the technology you need to operate in today's world is available with high-speed internet. Even on the feeding side of our operation, everything is done with an iPad. It's a huge deal."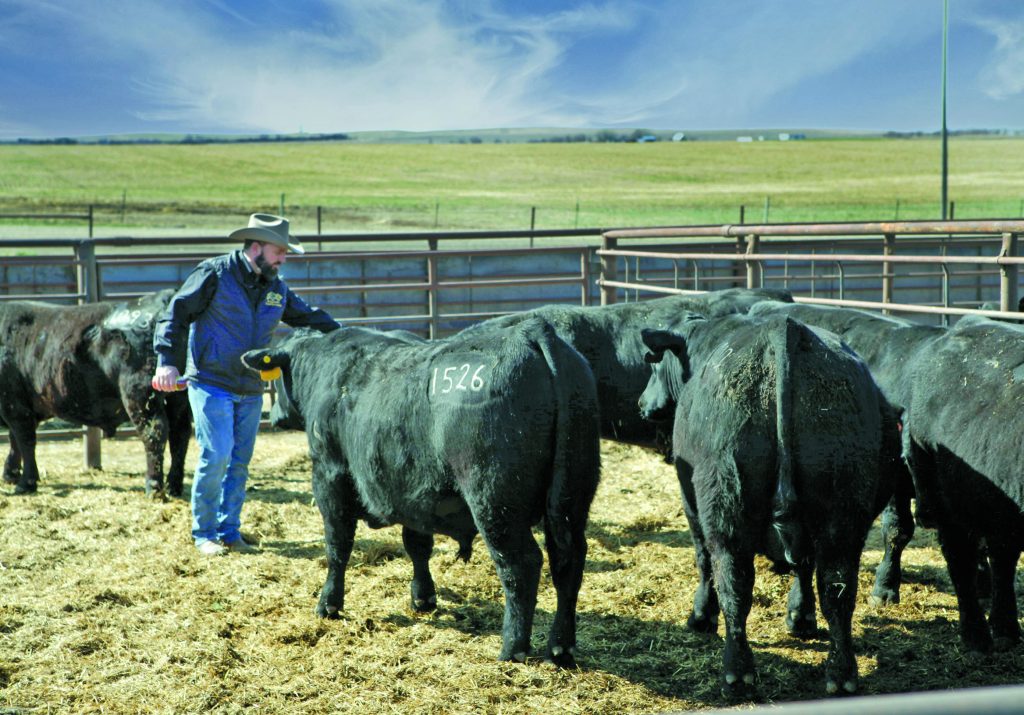 Pheasants Complete JLC Business
Commercial pheasant hunting is the third and final component of JLC's business. To take advantage of the large pheasant population on their land, they built the Lazy J Grand Lodge in 2012 and began offering three-day pheasant hunting packages. In a typical year, they draw about 400 clients from all over the country.
Carrying on the Family Legacy
The future of JLC looks secure. More expansion is planned, and Cody is confident there will be a fifth generation to continue not just maintaining, but building, the operation. The pride that comes with carrying on a legacy sits well with him.
"It's an extreme honor," Cody says. "Anybody who is fourth generation in a family business should feel honored to be part of that business, whatever it is they do. It's important that I offer the same opportunity to my kids that was offered to me. One of my lifelong goals is to make sure the operation is sustainable for another generation."