Would You Pay a Cowboy Poet to Help Fix a Fence?
Robert Dennis says there are two things you never ask a rancher: how big their ranch is and how many cattle they own.
"That's like asking how much money they have in the bank," he explains. "We don't like to be a braggy people!"
Robert knows a thing or two about the lifestyle. He's been a rancher his whole life, and his property outside of Red Owl has been in the family for over a century. Cattle may be his main focus, but he's also a blogger, cowboy poet, musician, and western ranch vacation host.
An Opportunity to See the World
The Dennis family homesteaded in South Dakota at the turn of the century. The turn of the 20th century, that is. Robert and wife Cindy have three sons: Tyler, Tate, and Chance. It's likely the ranch will remain in the Dennis family for at least another generation.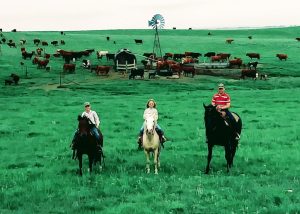 "I told the boys when you're 18, you have to leave," Robert says. "Go out, see the world; when you come back, if you want to, you can live here. Too many people never leave home and that's all they ever know. Down the road, they get bored and regret spending their whole life doing the same thing."
Their youngest, Chance, did exactly that; after getting an education, learning new skills, and traveling a bit, he decided to come back and is primed to take over when Robert and Cindy are ready to pass the torch. That's an opportunity Robert never had.
"My dad did absolutely the opposite," Robert recalls. "In my family, I was the hired hand. I went into partnerships with my parents as soon as I got out of high school."
Blogging, Poetry, & Music
Robert is a true jack of all trades. A regular feature of his website is a blog, filled with folksy posts about everyday life on the ranch. This was inspired by his family's rich oral history dating back to the 1930s.
"The worst thing I ever did in my life was not write down every story my dad told me," he shares. "After he had a stroke, I started writing one-line sentences of every story he told. I went back later and fleshed them out."
Soon, he found himself keeping a journal of his own, filling the pages with whatever he was feeling at the time. He would print those out at the end of the year and reread them. Eventually, those morphed into the blog.
Robert's writing includes cowboy poetry, an art form he first discovered on The Tonight Show Starring Johnny Carson. After attending a cowboy poetry event in Medora, North Dakota, he sat down and cranked out his first poem, Workhorses vs. Tractors. He's been at it ever since. He's also in a music trio, playing guitar and reciting cowboy poetry as one-third of Cowboy Culture South Dakota Style. They play various events and fundraisers around the state.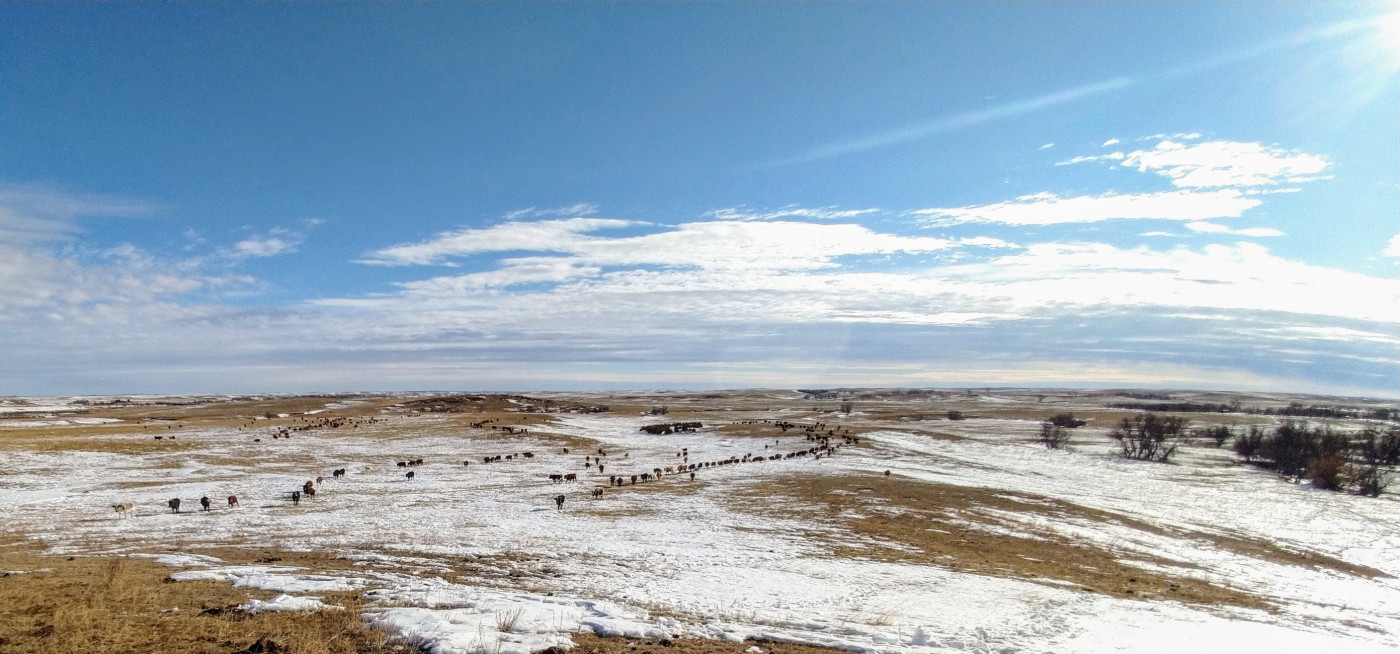 Not a Dude Ranch
Mostly, though, Robert's time is spent on the ranch. Over the years, guests from all over the world have visited.
"We even had people from Mongolia out here one time," he says, adding with a chuckle that because the horses didn't respond to their commands, "That's how we found out my horses don't speak Mongolian."
Eventually, he figured he could earn extra income by offering western ranch vacations. Guests stay in nicely furnished rooms in the walk-out basement and receive a complimentary breakfast as part of their stay. And if they want, they can opt for a truly authentic experience.
"I tell people this is not a guest ranch or a dude ranch," he says. "It's a working ranch, and I have chores to do. I have to check on the cows, check the fence, move the cattle. Sometimes you find something that needs fixing. We'll allow guests to come and view or participate as much as they want. It's made me more efficient. When you've got somebody here who wants to see how you ranch, you've gotta go ranch!"
As difficult as ranching can be, Robert is hooked on the lifestyle.
"We neighbor around here," he explains. "When somebody's getting ready to brand, the neighborhood shows up to do the work. When it's your turn, they help you. We are the most independent people on earth, but we all help each other!"