Putting the Peddle to the Metal
is All in a Day's Work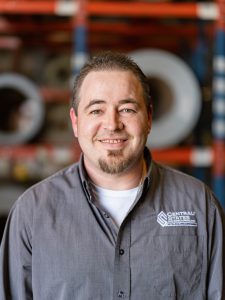 When Terry Arends was three years old, his family left South Dakota for the Pacific Northwest. Seattle may be known as the Emerald City, but Terry knew in his heart there was no place like home. Seven years ago, he followed the black asphalt road to Hartford — and hasn't looked back since.
"I wanted to get the kids out of the city," the single father of three boys says. "I wanted the small-town atmosphere, being able to ride your bikes around, come home before the lights turn on. I get that here in Hartford."
Job Opportunity Inspires Relocation to Hartford
Most of Terry's family, it turns out, missed that Midwest charm. His parents were the first to leave Washington state and return home, followed by his sister. Most of his family settled around Mitchell and Sioux Falls in southeastern South Dakota, and Letcher and Artesian in the western portion of the state.
A job opportunity brought Terry to Hartford. He was hired as a production supervisor for Central States Manufacturing, a metal roofing and siding manufacturer with 11 locations, mostly in the Midwest and South. The company is the largest metal building component manufacturer in the U.S.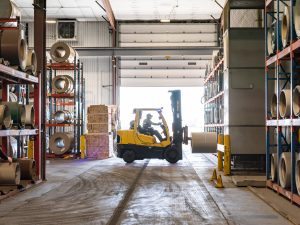 With a background in purchasing and sales, Terry was promoted a year later. He excelled in his role and eventually became a senior territory sales manager in the building services division. The number of customers he manages is small, but they represent a significant source of income for Central States Manufacturing.
"You're talking big orders, hundreds of thousands of dollars for a whole storage unit complex and things like that," Terry says. "You've got to be on your game and have a lot of attention to detail!"
Like all Central States Manufacturing offices, the Hartford facility produces metal building components for everything from steel framing and siding to roofs on homes and barns and all-steel storage units. Most locations focus on specific profiles; in Hartford, where agricultural applications are predominant, that means steel panels and trim, as well as red iron framing. There are currently 60-80 employees in Hartford, with over 1,000 throughout the company.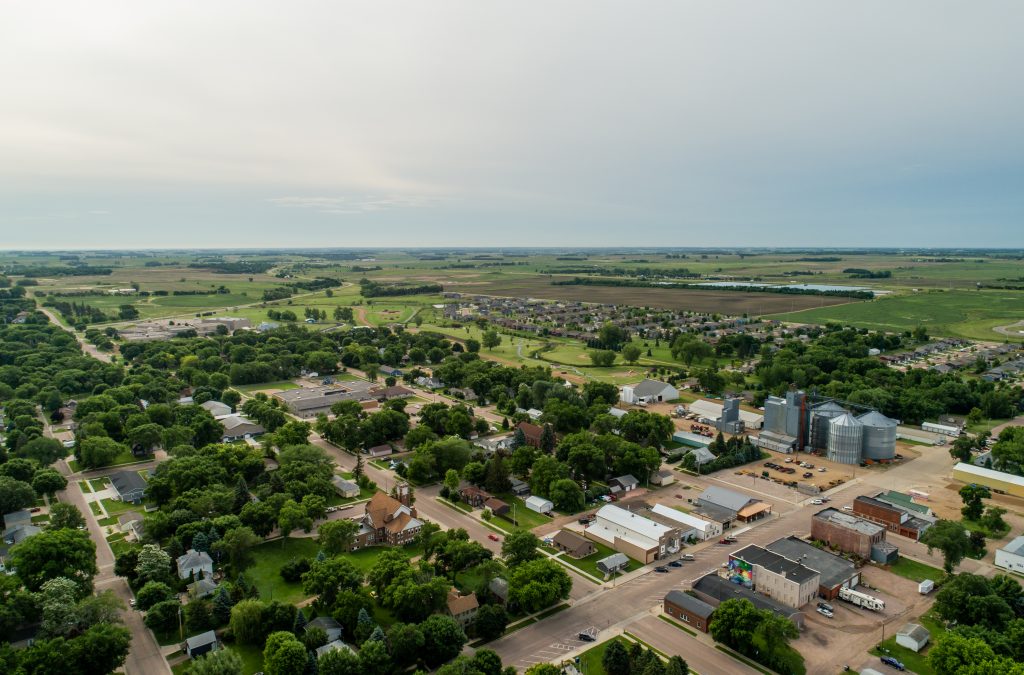 Small Town Atmosphere is Idyllic
Terry admits to missing some of the scenic topography the Pacific Northwest has to offer, but believes Hartford is the perfect place for he and his sons, Dean (12), Kenny (10), and Brock (8).
"I love the small-town atmosphere," he says. "Everybody in the community has been very welcoming. We have a great group of friends and people that we've met. It's a lot different than the fast-paced city lifestyle!"
Terry and his boys keep busy with sports. He coaches two of their baseball teams. When fall rolls around, there's football and basketball. If they aren't playing or coaching, they're typically hanging out at the park or the community swimming pool. Friday night movies in the park are a favorite pastime.
"You'll get a bunch of people out there with chairs, blankets, and popcorn," he says. "That's awesome to me. We didn't get that back in Seattle!"
'Golden West Has Been a Great Partner'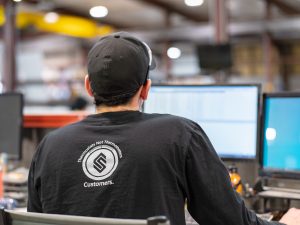 One thing that surprised Terry about Hartford was his Golden West fiber optic connection. He wasn't expecting to find high-speed internet in a smaller community.
"Coming from Seattle, everything is fiber out there," he says. "The fact that Hartford has fiber is pretty impressive to me. It's great to see Golden West upgrading like that and doing what they need to do to provide for us."
Terry isn't just thankful that fiber is available at home. It's a boon to Central States Manufacturing, as well.
"Having that Golden West connection is critical," he shares. "Good connection speeds are crucial. Here in sales, we operate with emails and phone. That's how we do our business! Golden West has been a great partner with Central States in ensuring we can keep our business running."
Check out our Meet the Owners Video with Terry Arends of Central States Manufacturing in Hartford: