Jealous Overcomes Hardships to Build a Better Future
"I wanted my people to have it better."
Alan Jealous grew up in a log cabin his great-great grandfather built in the 1930s, a hardscrabble upbringing that inspired him to create a better future not just for his family, but all Lakota people.
"We had a dirt floor and no running water," he recalls. "I had to haul water and cut wood and hang up sheets for privacy. At one point, there were eight of us in that 16 x 20 log cabin. It was a tough lifestyle and I wanted my people to have it better."
The owner of Thikaga Construction is doing just that by building quality, affordable homes that are helping make a positive difference on the Pine Ridge Reservation and other Lakota communities across the state. His first project, working for the Thunder Valley Community Development Corporation, is a 34-acre "regenerative community" focused on serving as a catalyst for change on the reservation.
Dreams of Construction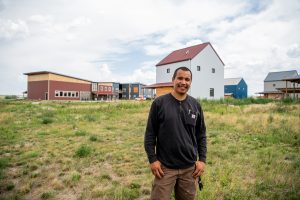 "It was always a dream of mine to build my own house and own a construction company," Jealous says. "It ended up happening when I was 25 years old. This was a huge milestone for me.
After graduating from Oglala Lakota College in 2013, Jealous worked for a couple of years in Rapid City before returning to the reservation. He was an employee of Thunder Valley in 2015 when the development was started. He took advantage of the self-help program, working over 720 hours to build his home—an effort that led to a $30,000 reduction in his mortgage. He and his family—Katari Means and their son Nolan (6) and daughter Lenora (2)—moved into one of the development's first seven houses.
"It's been great. It's a nice, quiet neighborhood; all the kids interact and play with each other. The sweet thing about the homes is, they have solar panels. When we first hooked up, I was paying about $200 on my light bill. But now the past few bills, I've only been paying about $60 to $70. That's huge."
Thikaga Construction is currently working on 14 additional homes at Thunder Valley, though COVID-19 has temporarily put a halt to the work. It's the first phase of a project that will eventually include retail and market space, a school, playground and fire station. The entire 34 acres should be filled in the next eight to ten years.
Reconnecting to Lakota Culture
Thunder Valley is envisioned as a shining example of the positive change to which reservations across South Dakota can aspire. There was a conscious decision to reconnect with traditional Lakota culture.
"Back in the day, whenever we would have our tipis up, they would always be in a circle," Jealous explains. "The doors would have to face a certain way. We are trying to bring that traditional spiritual side back."
This spiritual circle is just one sign of the project's commitment to maintaining traditional Lakota values. "Here at Thunder Valley, they offer a Lakota language program," Jealous says. "With one initiative program at Rockyford School, that's all they do: K-8 language and the spiritual side of things. They offer it to everyone, not just people that live in this area." Other ties to the past include classes focused on traditional skills such as moccasin-making and an annual buffalo harvest—events designed to appeal to the entire community.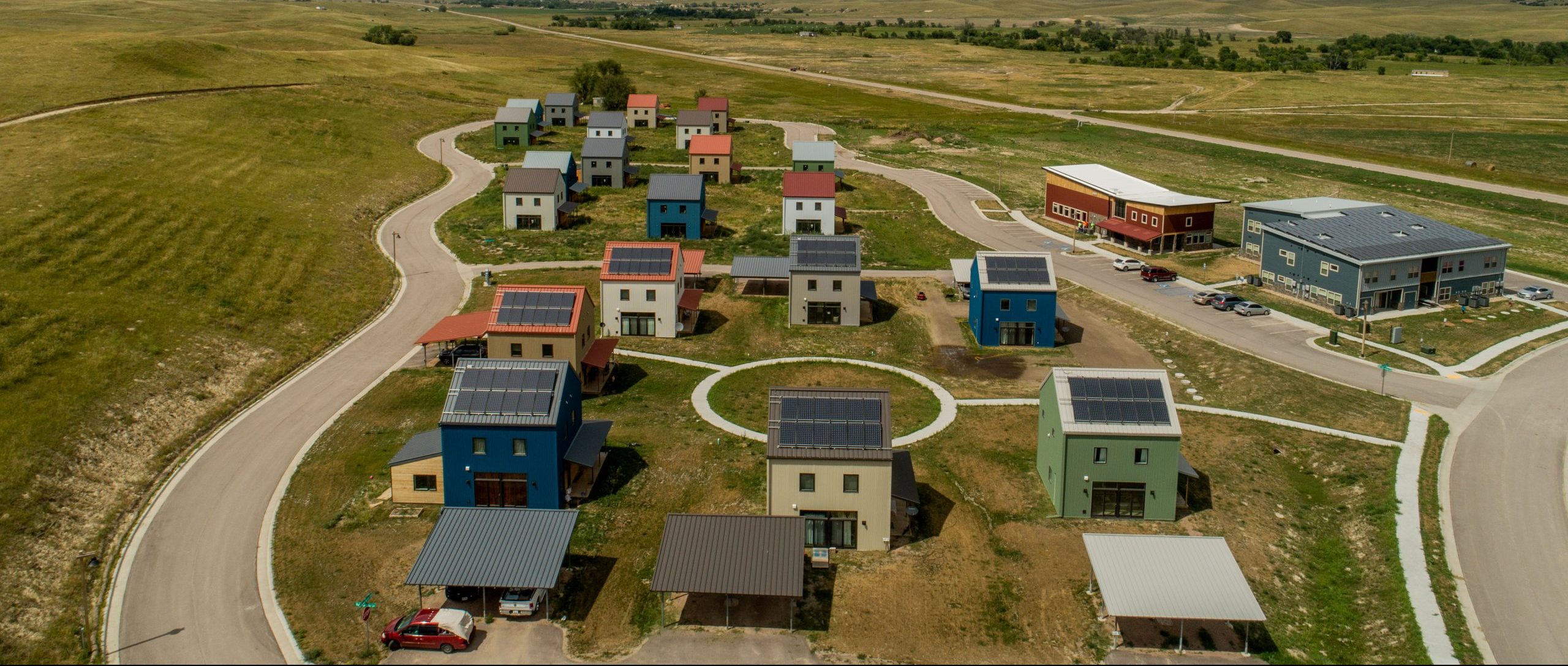 Prosperity Isn't Without Hardship
Jealous makes it clear that success hasn't come without hardships along the way. One of the most challenging has been the suicide of loved ones, including a younger brother.
"That really hit home for me," he says. "It helped me become a helping hand to others. Before he died, he had a dream of me building him a shop on the reservation to serve our people. I want to continue that dream to honor his memory. I had the opportunity to train 83 participants in the construction field. That helped me with the grieving process, keeping my mind busy and working toward a greater cause."
Jealous is proud of his decision to come back and continue working for his people. "Being a homeowner, having a business and being a positive role model to the people in the community is huge. Anyone can do it if they put their mind to it. It's about supporting and empowering one another. I had a huge support system behind me. Thunder Valley is my work family!"