Friendly farm friends make fascinating fiber products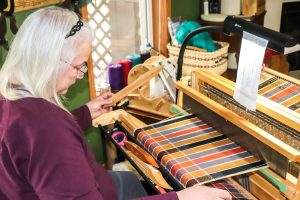 A passion for dying, weaving, and spinning fiber and a fascination with one of the rarest breeds of sheep in the United States helped inspire Brenda Anderson to open Busy Ewe Farm & Fibers west of Custer.
Growing up around cattle, Brenda wasn't too involved with sheep. That is until she began her search for fiber animals, or sheep, llamas, and other species who continually grow fleece. She was introduced to the Teeswater sheep in 2008, a breed from Teesdale, England, that carries a lustrous, long-staple fleece.
"After learning about the Teeswater sheep, I was fascinated by them. Then I learned how spinning works and just fell in love with it," Brenda says.
She first learned about the Teeswater sheep and wool from a young girl at the local farmer's market, whose family raised sheep in Hot Springs. The young girl showed Brenda how to dye the sheep's fiber with Kool-Aid and taught her about spinning.
Brenda began buying fiber from the young girl. This marked the start of her spinning and fiber career and the start of a new, unique business.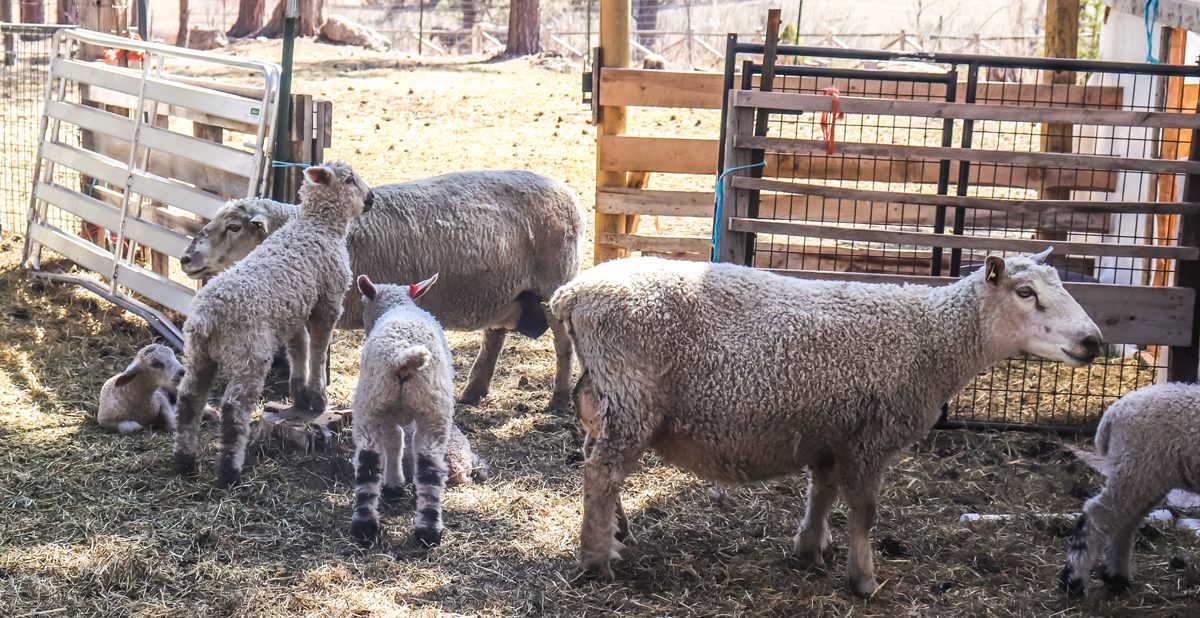 Popular products and produce
Brenda's day usually begins with her morning chores – feeding the sheep and making sure they have plenty of water. She currently has 58 animals in her flock, including registered breeding stock.
The first of the rare Teeswater sheep breed arrived in the United States in 1997, and as of the beginning of 2014, over 1,000 Teeswater sheep had been registered. Currently, U.S. breeders are waiting for approval to import new genetics.
Her current goal for Busy Ewe Farm & Fibers is to finish more products and concentrate on producing meat to sell at the farmer's market. She is also pursuing agritourism and is inviting 4-H groups to see the sheep and if they're interested, to learn how to dye, weave, and spin the fibers.
"I like to have the ability to do a little bit of everything," Brenda says.
Brenda's most popular products are commercial yarns and more recently, raw wool and fleeces sold as hides have been in demand. Needle felting kits are another big product, as are woven scarves during colder months.
She also carries bulk and packaged fibers, hand-dyed commercial yarns, handmade wearables, as well as local farm-raised individual cuts of frozen lamb. She sells her quilt work, yarns, fibers, and kits year-round online and at the Quilted Buffalo Shop in downtown Custer.
Communication, Connections, Community
Before opening Busy Ewe Farm & Fibers, Brenda worked for the Forest Service for over 30 years. She started selling her products through her online store during the pandemic. She also posts information about new products on her website and list events where she'll be selling.
Brenda attends several events each year, including the 1881 Old Time Country Fair, the Rapid City Quilt Show, Fourth of July events, the Spearfish Festival in the Park, and more.
Thankfully, her Golden West connections have helped her tell others about the history of her sheep, her handmade products, and her whereabouts. Brenda is grateful for her Golden West connections, as they help take some stress off her busy schedule.
"I would have no communication at all if it weren't for my Wi-Fi connection. I was lucky because I was one of the first (in this area) to get the fiber optic cable. It's been great having it," Brenda says.
To learn more or to schedule a visit to Busy Ewe Farm & Fibers, go to busyewefarmfibers.com.