Field tech enjoys helping customers and impacting local communities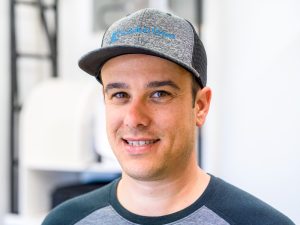 After having worked for a company in Sioux Falls, Spencer appreciates seeing the progress his work at Golden West helps make in smaller communities like Hartford and the surrounding area.
"In the city, you have 50,000 people, and it's a never-ending job," Spencer says. "Here, we can get it done. That's the impact of what I do."
Spencer grew up in Pierre, graduated from T.F. Riggs High School, and continued his education at South Dakota State University. Spencer stepped foot into the telecommunications world when his brother helped him get involved with a wireless internet provider. He's never looked back and now has worked as a field service technician for Golden West for the past two years.
Finding purpose in progress
Spencer's day starts with addressing customer requests and then going out into customer homes and businesses. He handles installations and provides technical support.
"Our goal is to make sure everyone has the best coverage – better, faster, internet, for example," he says.
Recognizing the impact of his contributions in a smaller community helps Spencer focus on the bigger picture. He finds it more fulfilling to work in an area where he can connect with customers and address their needs in a one-on-one environment.
"I can see my progress and what's getting done," Spencer says.
Spencer enjoys his work environment and relationships he shares with his co-workers at Golden West. He values the teamwork atmosphere the company provides, which makes his daily tasks more manageable.
Community events, looking ahead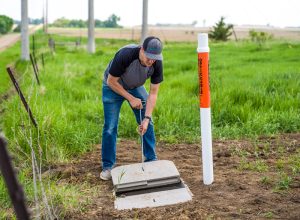 Spencer appreciates Golden West's emphasis on providing exceptional customer service and their support for local communities. He takes pride in being a part of the Hartford community.
Spencer participates in community events, such as the local Hartford Farmer's Market. He's also helping prepare a float for the light parades in Dell Rapids and Hartford. In his free time, Spencer enjoys biking, reading, and spending time with his friends.
"I like being a part of Hartford and the fun events we do for the community," he says. "I love seeing the community grow."
Looking ahead, Spencer sees himself working at Golden West and taking on additional responsibilities. He desires to continue being an impactful leader within the community and the company, while expanding his expertise in the industry.
"I love getting the opportunity to make a positive difference in our members' lives," Spencer says.