Creative rural woodworker follows family footsteps in custom cabinetry
Brian Gronli, a third-generation woodworker, and the owner of Gronli Cabinetry, meets high demands in the Dell Rapids and Sioux Falls areas with his creativity and hard work. Gronli Cabinetry aspires to make customer ideas come to life.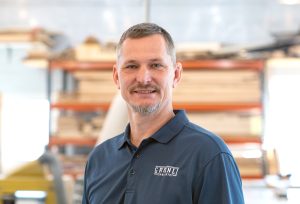 Brian Gronli grew up surrounded by a family of carpenters – including his dad, both grandparents, and a great uncle – so his passion for woodworking comes naturally.
"I think it's in my DNA," Brian says.
He remembers his family was always working on projects and even built fishing boats from wood during his youth in central Minnesota. They passed down their array of skills to Brian, and today he operates Gronli Cabinetry from a woodshop on his rural, Dell Rapids property.
As he speaks of creating custom cabinets for clients, Brian's affinity for working with wood is evident. He does not admit to having a favorite type.
"I like the different wood varieties, grains and textures," he says.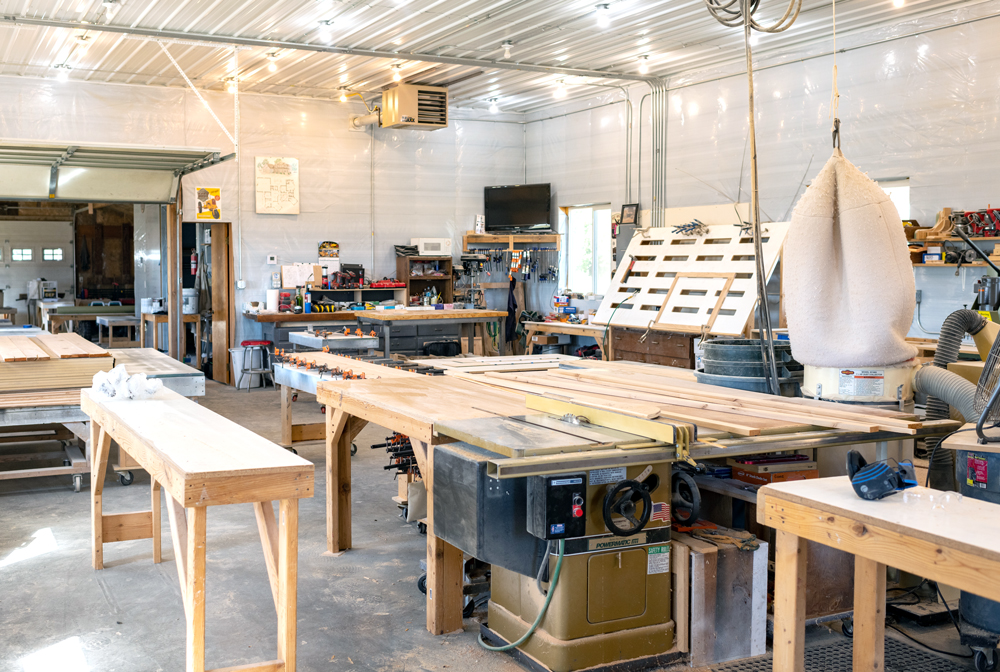 A Calling to Cabinetry  
While his skills and interest in the craft of wood working are his focus today, Brian took a circuitous path before eventually establishing his business.
As a youngster he worked on a dairy farm, and after high school attended college and then a trade school, while also working part time. After earning a degree in architectural drafting, Brian worked for construction companies and worked in manufacturing.
But his carpentry DNA kept calling to him, so he began working with a builder and focused on cabinetry and finishing work. When that individual went out of business, Brian went home and talked to his wife Niki.
"I guess Gronli Cabinetry is born," she said.
That was eight years ago, and Brian's skill, care, and attention to quality in building custom cabinets for clients has been in high demand ever since. His projects have focused on kitchen and bathroom cabinets, along with fireplace mantles, bars, and entertainment centers.
Great Services Help High Demands  
Internet services provided by Golden West have been key to his business success, as well. They allow for a website, Facebook, and emails to connect and communicate with customers.
"I also rely on the internet to research and look at designs online," he says.
Gronli Cabinetry clientele are primarily in the Dell Rapids and Sioux Falls area, but they have also extended out of state. Brian enjoys working with people to design, build, and deliver the unique projects of their dreams, and likes being creative. He emphasizes craftmanship as well as function – noting that both are needed for cabinets to truly make customers happy.
With the building boom and demand for custom cabinetry, Brian is as busy as ever.
"I've realized there is no such thing as time management, there's just not enough time," he says.
Brian plans to continue building beautiful cabinetry and manage his work-life balance to enjoy time with his wife and grandchildren.
Learn more about Brian's services at GronliCabinetry.com.